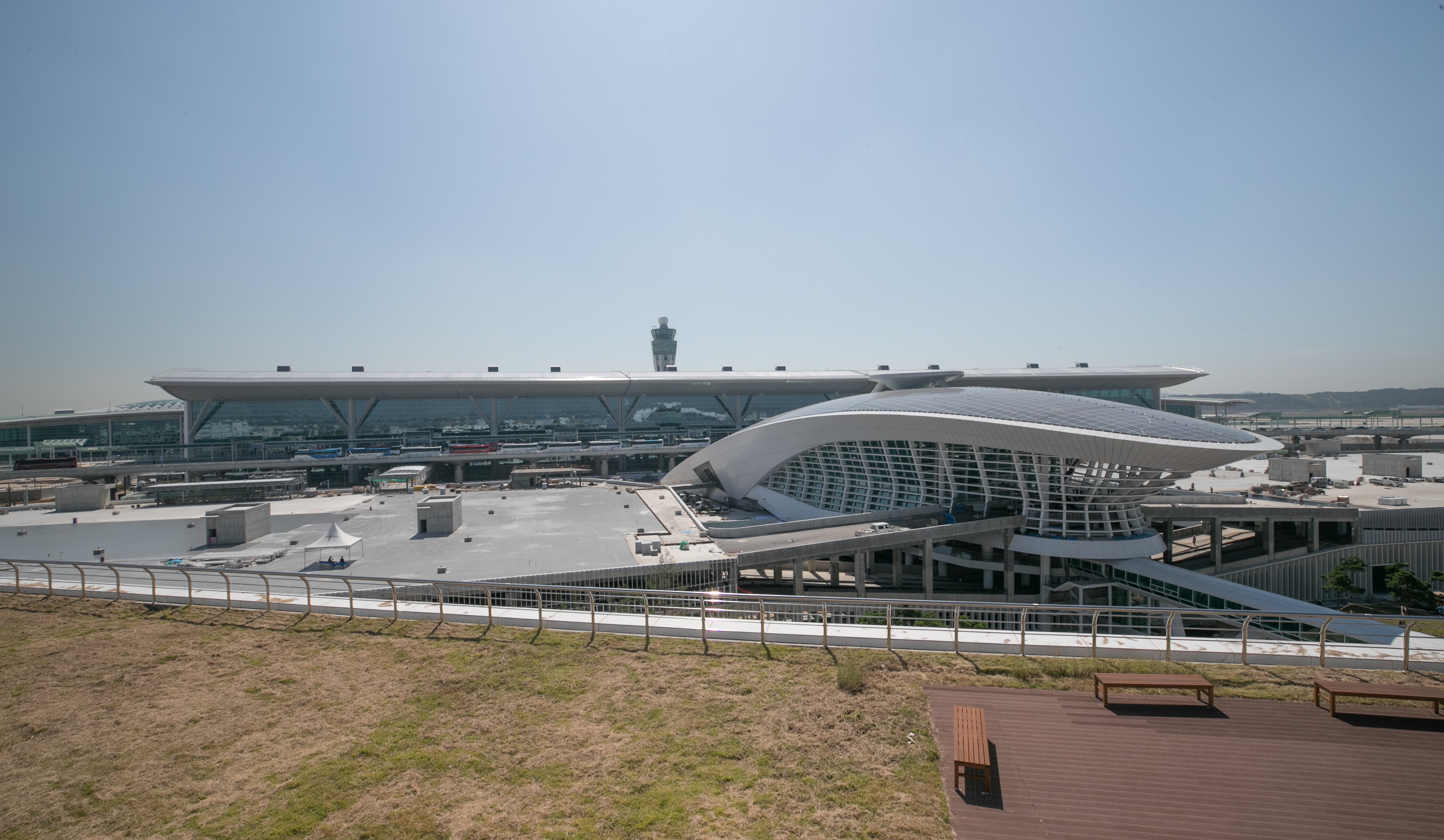 As we are heading to the end of the spring semester, some foreign students are planning to return to their countries, and many others have many plans to travel to a foreign country, so please pay attention. There is one of the world's best airports, Incheon Airport, where you should get through for getting in and out of Korea. If you have been to Incheon Airport, you must have been surprised by the huge scale, cleanliness and breadth of facilities. This airport was opened in 2001 and after 10 years, Incheon Airport took the 1st place for the 6th year in a row. Adding to the existing Terminal 1, the new Terminal 2 also has various things to enjoy.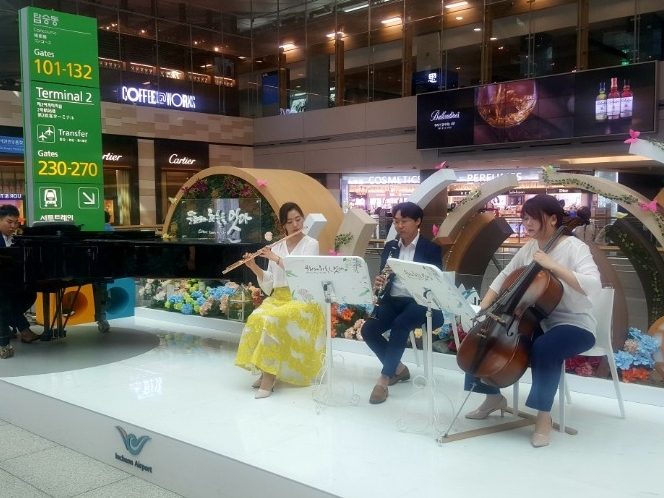 As you know, travelers need to arrive early for the fast departure process which means that they have many hours to stay in airport, but this does not mean it is a boring time in Incheon Airport. First, Incheon Airport has many Korean culture events for foreigners. There are special performances. The Daily Events are permanent performances and these are at 15:30, 16:30 and 17:30 in the Millennium Hall of the passenger terminal, and also in the 3F central duty free area at 11:00, 12:30, 15:30, 16:30 and 17:30. And The Season Special Events are planned on October 6th to 8th (Feast of Famous Korean Performers) and December 22nd to 24th (Year-end Performances Where Everyone Is United and Share Love and Emotion) which start at 16:00. For these events, you can reserve seats. Except these events, you can also visit Korean Traditional Culture Centers and experience crafts and buy traditional souvenirs. Also, there are exhibitions everywhere in Terminal 1, so you can see many kinds of Korean traditional houses, potteries and relics, like in a museum.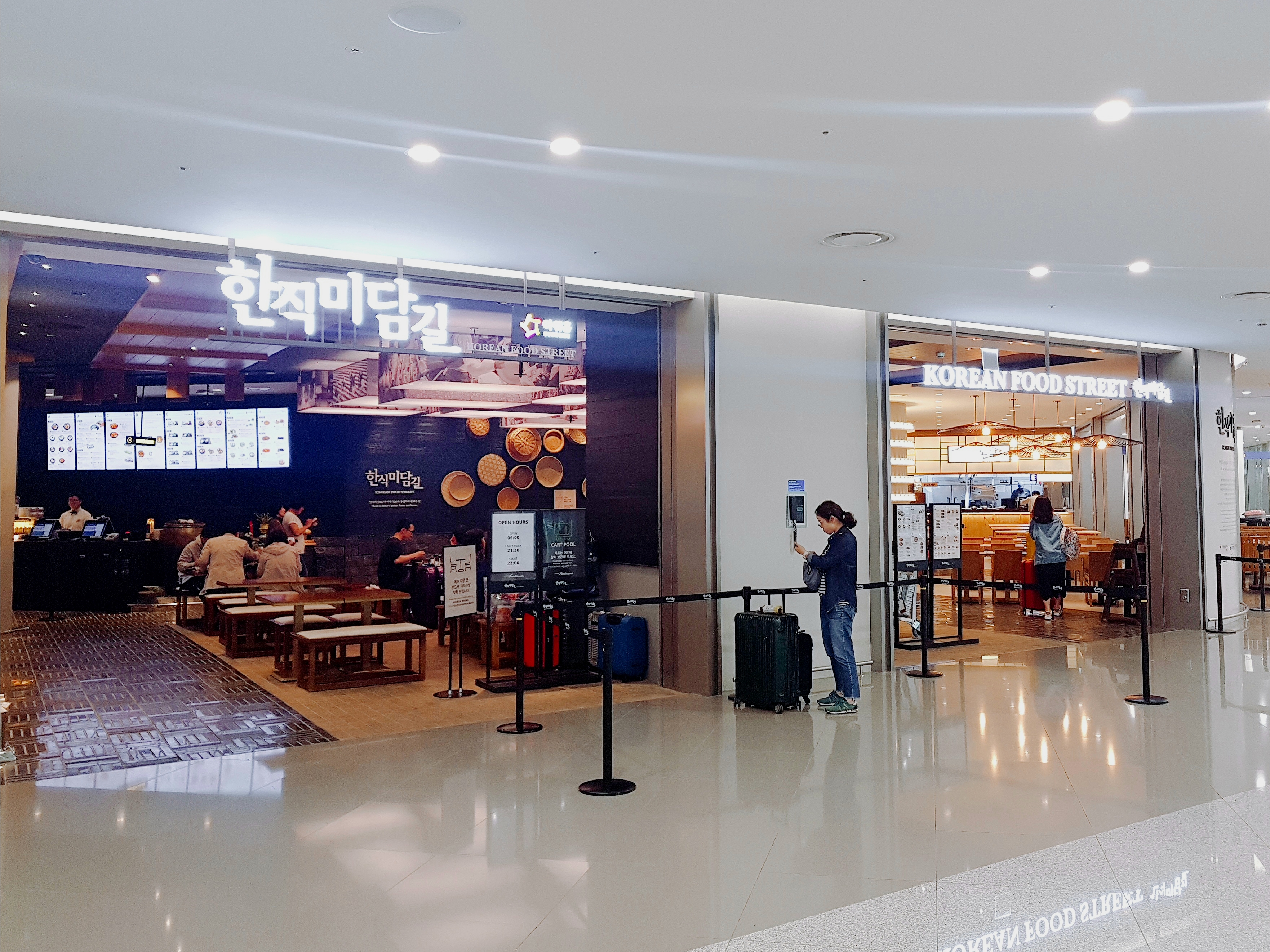 Second, you can eat delicious foods in Incheon Airport. If you want to eat Korean food for a final time in Korea, it would be a perfect chance to eat at Incheon Airport because you can have many options of Korean foods, from traditional to modern ones and deserts which will suit for everyone's tastes. There are not only Korean foods, but you can see many kinds of foods from various countries such as Chinese, Japanese, Vietnamese, Indian, Italian foods and fusion dishes, and, of course, fast foods, too.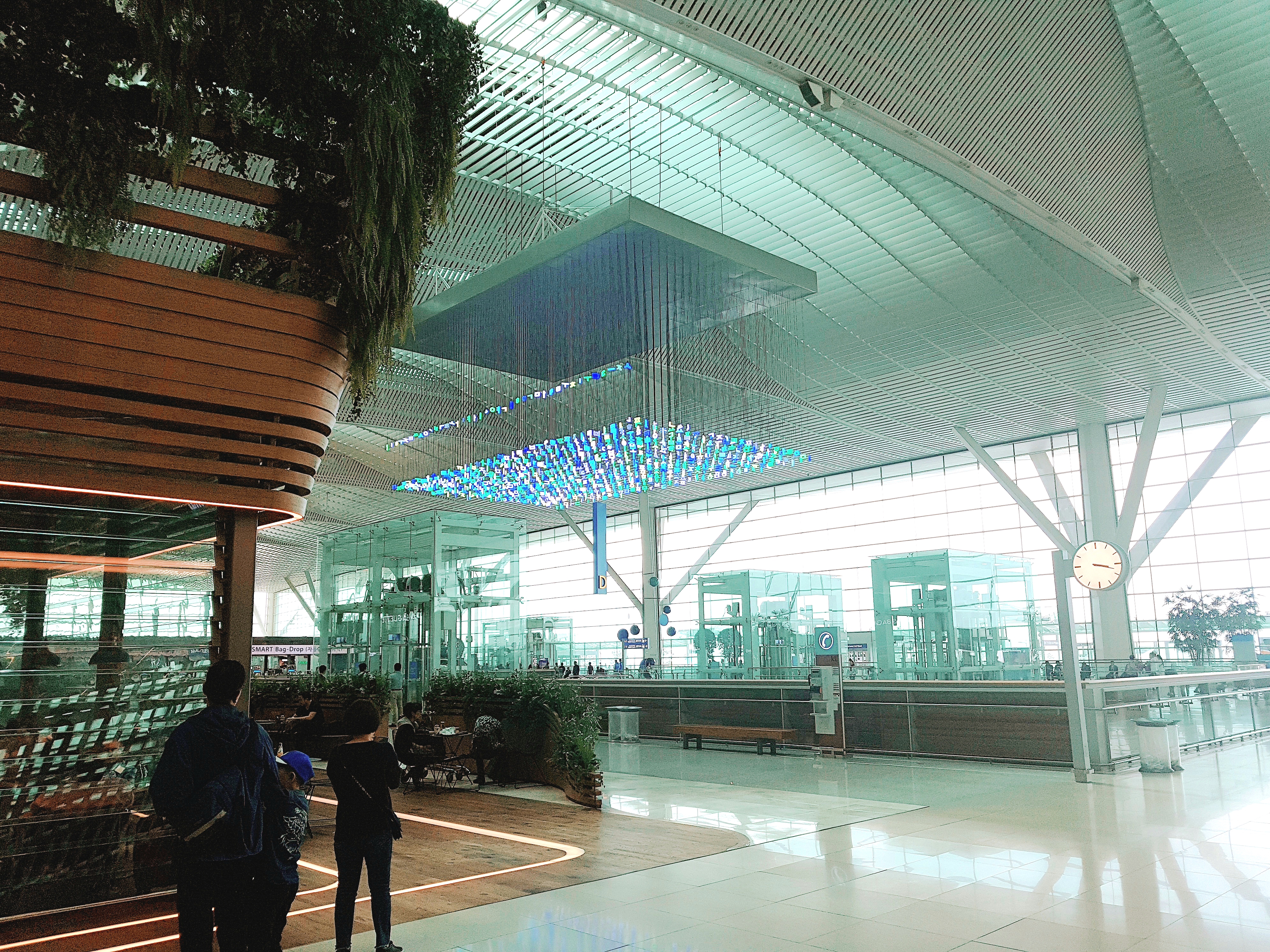 There are also many various comforts for travelers. Incheon Airport is also well-known for great quality facilities and services. Between them, I will introduce some special services in Incheon Airport. If you are waiting for a long flight because your destination is very far, you might want to take a shower before the flight. There are shower rooms on the 4F of terminal 1 and in front of the Asia Lounge. You can use them for 30 minutes for 3,000 won and there are shampoos, body washes, towels and hair dryers, so it is really convenient for passengers. If your suitcase is broken, you can visit the suitcase repair shop which is very popular with the cabin crews. This repair shop uses wheels from inline skates, so your suitcase will be very strong. What if you have to use a computer urgently? You can go to computer café in Incheon Airport where you can use not only computers, but also printers and fax machines for a cheap price. But, the Internet is free and don't forget the entire airport is a Wi-Fi zone.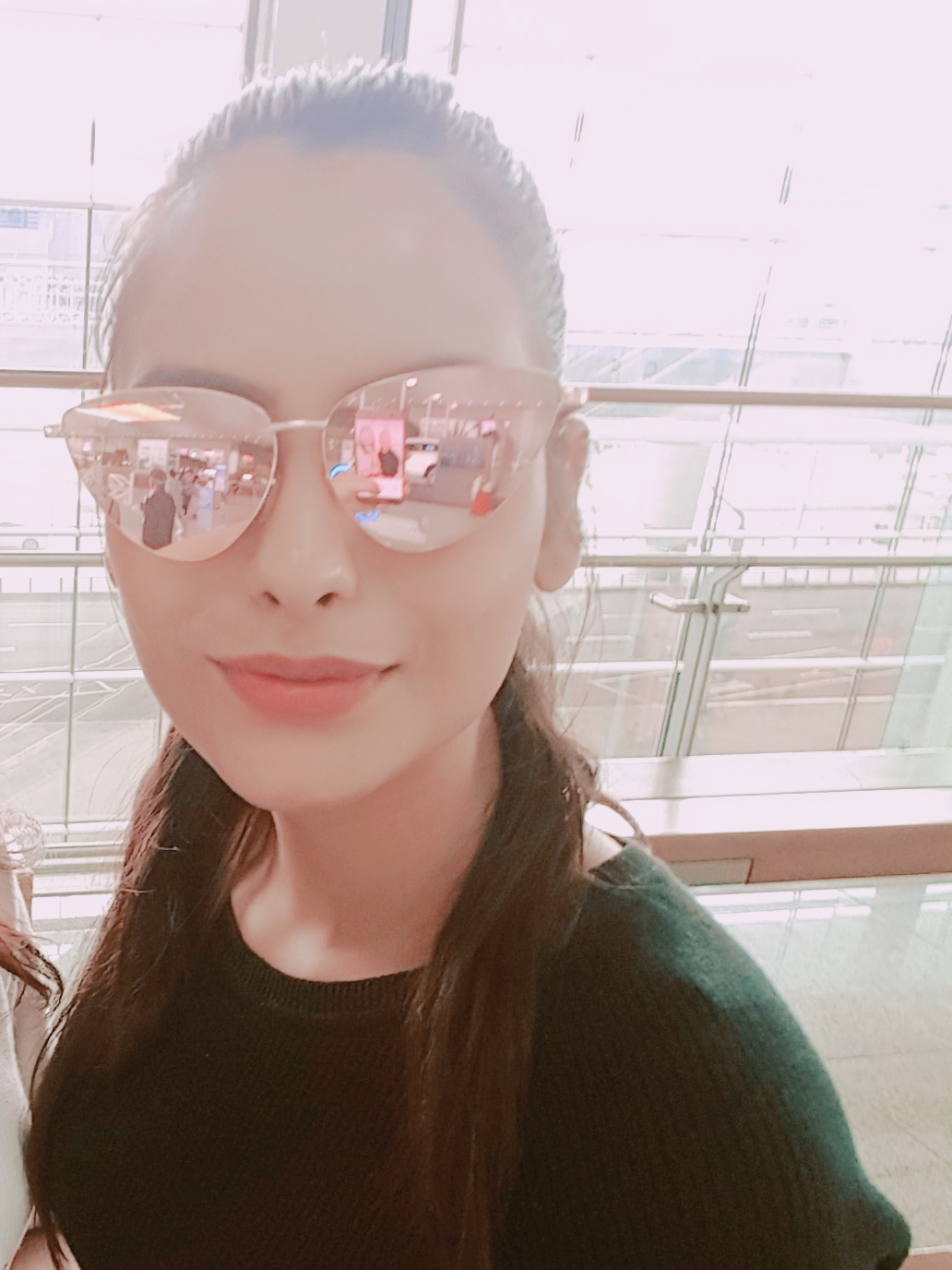 ● An interview with foreign passenger
Q. Hello. Can you tell me where you are from and why you came to Korea?
A. I am from India and I came to Korea for an Asian model festival last night. I stayed only two days in Korea but I had a really good time.
Q. How many hours did you spend in Incheon Airport and what did you like in the airport?
A. Actually I just got here and I was waiting for my check-in, but I visited here yesterday, and I felt it is very clean. This place is very clean and the Korean people were so kind. I think Korean people are amazing, they have good hospitality and they are very disciplined. I liked the way they drive.
Q. What do you think is the specialty of Incheon Airport?
A. I think this is well managed and people are not bothered their flight. Everything is so managed in a proper way. If you enter the Incheon Airport, I mean, you will not have a difficulty to find your specific counter for boarding.
Q. So, did you feel disappointed about Incheon Airport?
A. No, no, not at all. Not in fact in Korea.
Q. Is there only one way to come to Korea from India, by Incheon Airport? And do many people know about Incheon Airport in India?
A. There's only way. And no, not exactly. But people know Korea. It's really famous. But I am sure that people from India will be surprised, if they come to this airport.
Recently Terminal 2 of Incheon Airport was opened and as the new terminal has been built in Incheon Airport, it is progressing faster. Nowadays, about a hundred thousand people are using this airport a day on average. Incheon Airport has won the 1st place in the ASQ (Airport Service Quality) for 12 years, and is a hub of Northeast Asia. However, the on-time departure rate is very low and some companies have fought over duty free stores for a while, so there are still some problems in Incheon Airport. But so many people feel satisfied in the airport and they are having a good time in Incheon Airport and the staff are trying very hard to make Incheon Airport the best airport in the world.
By Jang Han-yi
KMG Reporter
jhy98hany@stu.kmu.ac.kr