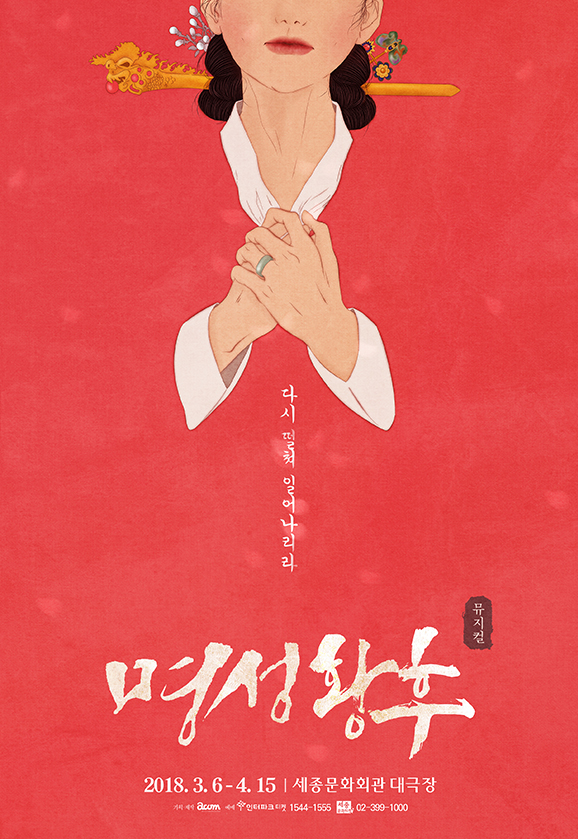 ● Director: Yoon Ho-jin
● Genre: Musical
● Starring: Kim So-hyun, Yang Jun-mo, O Jong-heok, Lee Hui-jeong etc
● Running time: 150 minutes with one 20 minutes intermission
The Last Empress is a Korean creative musical that has been running for 23 years. It dramatizes historic events of the political confrontation with the empress Myeongseong's husband's father, Heungsun Daewongun, Imogunnan, and the Japanese assassination plan for the empress, Myeongseong. So far, it has had 1300 cumulative performances and the number of cumulative viewers is more than 180 million people. Because of this, this Korean musical was chosen to be performed on Broadway and the West End-this is a first for an Asian musical.
Until now, previous plays about the assassination of the empress have focused on conveying dramatic emotions by giving prominence to the scene of the empress's assassination. However, the musical The Last Empress focuses on providing a representation of the times and a reconstitution of historic events.
The Last Empress has been changed to commemorate the 23-year anniversary since its premiere in 1995. According to Acom, a production company, unlike a 20-year anniversary performance utilizing vision, this performance minimizes the visual elements except for basic texts. Also, the performance has adjusted actors for dramatic forming from adult actors to child actors during a wedding scene between the emperor Gojong and empress Myeongseong. Therefore, these changes are the focus of actors.
I think this musical gives visitors an opportunity to learn about the empress Myeongseong more deeply if they take the time to search for her on the Internet before watching it.
The musical will on be performed from April 19 to 22 in the Keimyung Art Center.
I recommend you to watch The Last Empress!