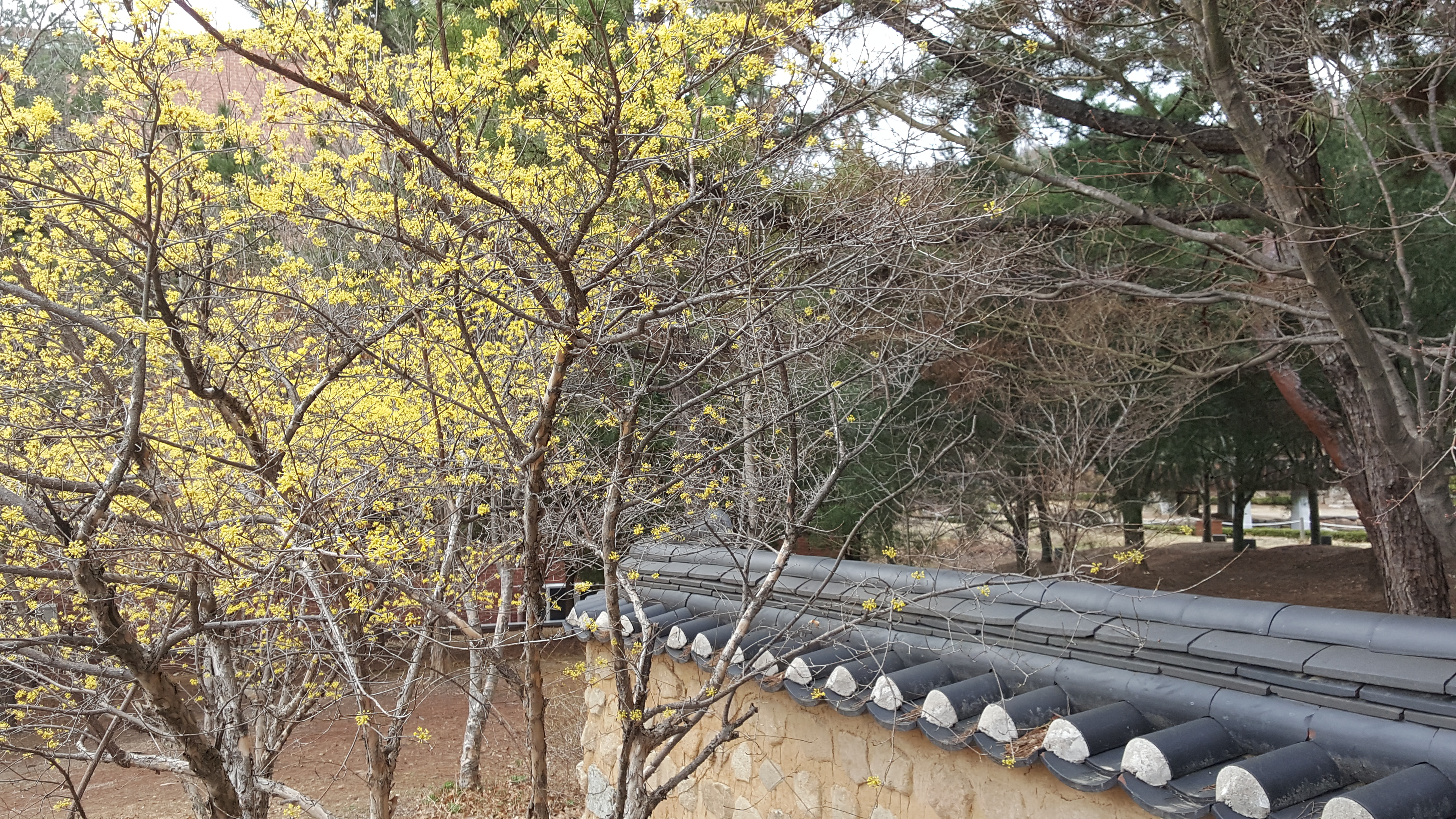 Keimyung University is one of the most beautiful universities in Korea. Keimyung University's Seongseo campus is comprised of red-brick buildings, well-maintained trees and flowers, and well-managed building interiors. Therefore, sometimes, Keimyung University's campus is used by TV dramas as outdoor setting. However, I think it is a waste to not fully enjoy this beautiful campus, so I will recommend some places and activities that all KMU students should see and do on campus.
• Keimyung Bucket List
The first item is talking with friends at Keimyung's Hanhakchon's pavilion. Hanhakchon was dedicated on the 50th anniversary (May 20, 2004) of Keimyung University's founding. Students can enjoy the flavor of old Korean architecture and the atmosphere of old Korea without leaving campus. Hanhakchon is located behind the Euiyang Hall and comprised of Keimyung-seodang, an educational space, Gyejeong-heon, a residential space, and a garden. Among these, I recommend the garden with a pond to enjoy. In the garden, there is a pavilion called Seoun-jeong and small pond. In this place, students can enjoy the warm spring breeze after a meal, chatting with friends and relaxing in nature, which is very unlike a café. Watching colored carp swim lazily in the pond next to the pavilion is fun and relaxing. Additionally, culture class are held in Hanhakchon to learn about paintings, calligraphy, Chinese poetry or traditional Korean instruments. There are also guided tours of Hanhakchon for students, or anyone else, to look around Hanhakchon with an expert providing explanations. Culture classes and tours are conducted in Korean. To apply, visit the Hanhakchon website (
http://newcms.kmu.ac.kr/kcvillage/
).
The second one is enjoying an organ performance and night view at Adams Chapel. Adams Chapel is the highest building on campus because it was constructed half-way up the mountain. Because of that, it takes a long climb up many stairs to get there. You can go there via the paths beside Smith Hall, next to Dongsan Library or the main entrance through Hanhakchon. The hard climb is worth it once you see the beautiful building and the fantastic view. Upon entering Adams Chapel, people can see the huge pipe organ. It is one of the few major pipe organs in universities in Korea. Students can enjoy organ performances by many professional organists or Keimyung University students through the Afternoon Music Walk Program on Tuesdays and Fridays from 12:30 to 12:55. At night, the chapel show us another attractive feature. When it is dark, the chapel is illuminated. If you go to Adams Chapel at night, follow the lighted path so you can see the best night view. I highly recommend going at night to see the view from Adams Chapel with your friends, male or female, or even along. It's better to go when the weather is warmer because it can get cold up there at night.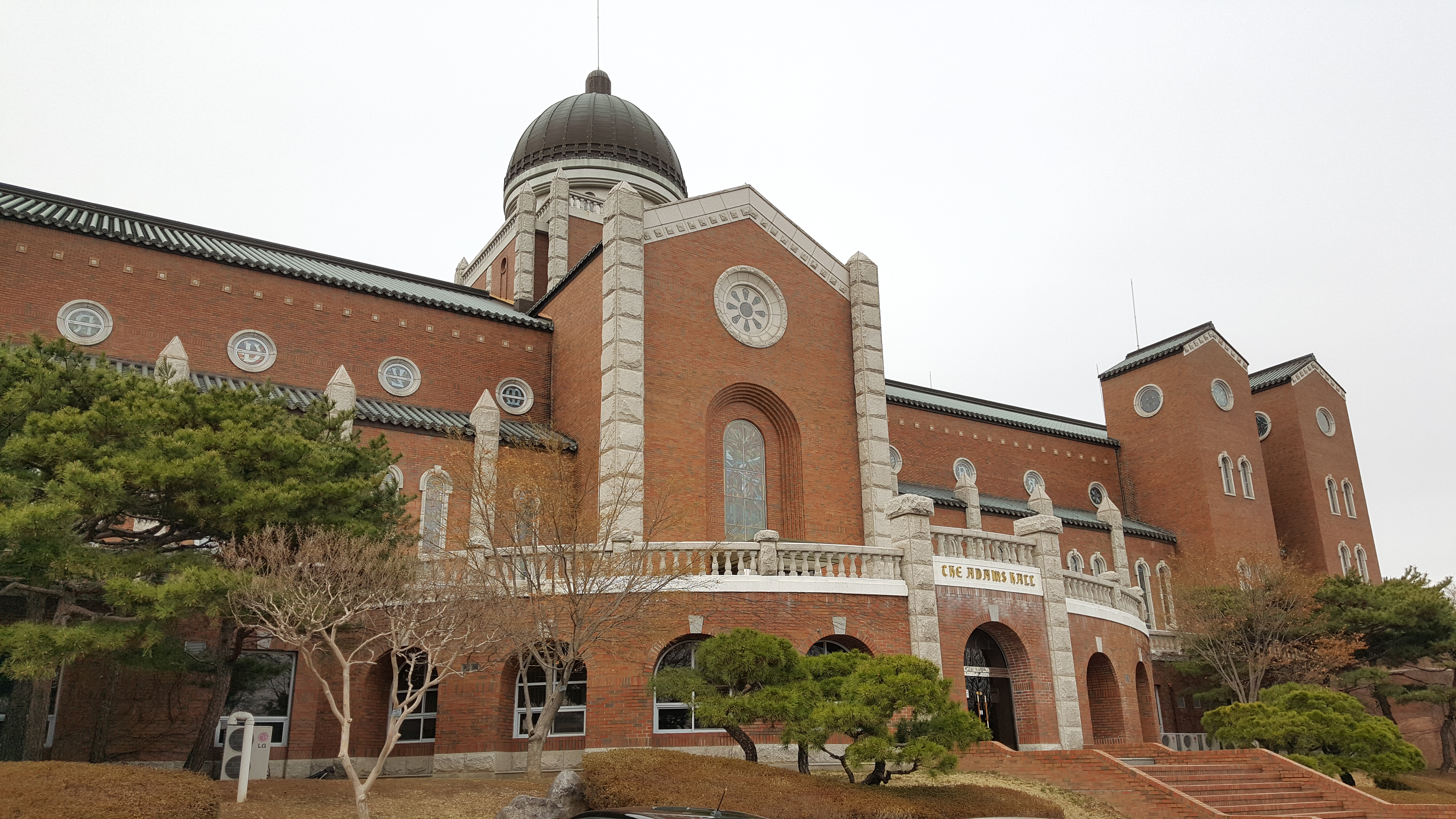 The third item is appreciating Korean artifacts in the Hengso Museum and enjoying some drinks at Boom Café. Keimyung University's Hengso Museum is near the east gate of campus. It has artifacts from the Old Stone Age to the Joseon period. The museum is divided into three separate exhibition rooms on two floors. The permanent exhibits are in two halls on the second floor. The one on the first floor is a special exhibition hall. If you want to see a special exhibition, you should check the Hengso Museum's website (
http://www.hengsomuseum.com/
). Hengso Museum is open Monday to Saturday from 10:00 a.m. to 5:30 p.m. with the last entrance at 4:30 p.m. It is closed January 1 and every Sunday. Exhibition explanations are available by a museum docent in Korean only. Ask at the information desk if you want a guided tour. You can also get a pamphlet explaining the exhibits in Korean, Chinese and English, which are available in the lobby on the first floor. After you finish appreciating the exhibitions, head down to Boom Café located in the basement for some refreshments. Since it caters to university students, the prices are cheap.
The forth thing is enjoying a performance at the Keimyung Art Center. It is a concert and performance hall located at the east edge of campus just south of east gate. Many famous musicals and concerts are held there, so KMU students can enjoy great performances without going too far. Sometimes students can receive free tickets to concerts. On May 18 this year, the fourth Asia-Pacific International Fryderyk Chopin Piano Competition will be held. Students also can receive free tickets at the Arts Center's ticket booth in the lobby from 6'o clock. If you want more information, please visit the Keimyung Art Center's website (
http://www.kmuartcenter.kr/
) where you can see the schedule of performances and seating map.
• Keimyung Photo Zone
First, take pictures with azaleas at Keimyung's Hanhak-chon in spring. In March, azaleas begin to bloom around Hanhakchon. The azeleas harmonize well with Hanhakchon's buildings. If you take pictures here, you can feel as if you were traveling in Jeonju or Bukchon Hanok Village with your friends, not on campus. Also, I think pictures taken with flowers is necessary in spring.
Second, take pictures with cherry blossoms at cherry blossom road. In April, cherry blossoms begin blooming. When cherry blossoms are in full bloom, a cherry blossom road is made along the street from Dongsan Library to Shattuck Hall. Floral leaves fluttering on the spring breeze are so beautiful that the road gets crowded with students taking pictures every year. Some students take group pictures in the middle of the road surrounded by cherry blossoms, some take selfies with fallen cherry blossoms, and other students take pictures with cherry trees. This year's cherry blossom season in Daegu starts March 28, and it takes a week to 10 days to be in full bloom. So if you want to take beautiful pictures with cherry blossoms, you should always be ready to press the camera shutter on your cell phone in the first week of April. However, picking cherry blossoms to take pictures is not good behavior, so please don't do that.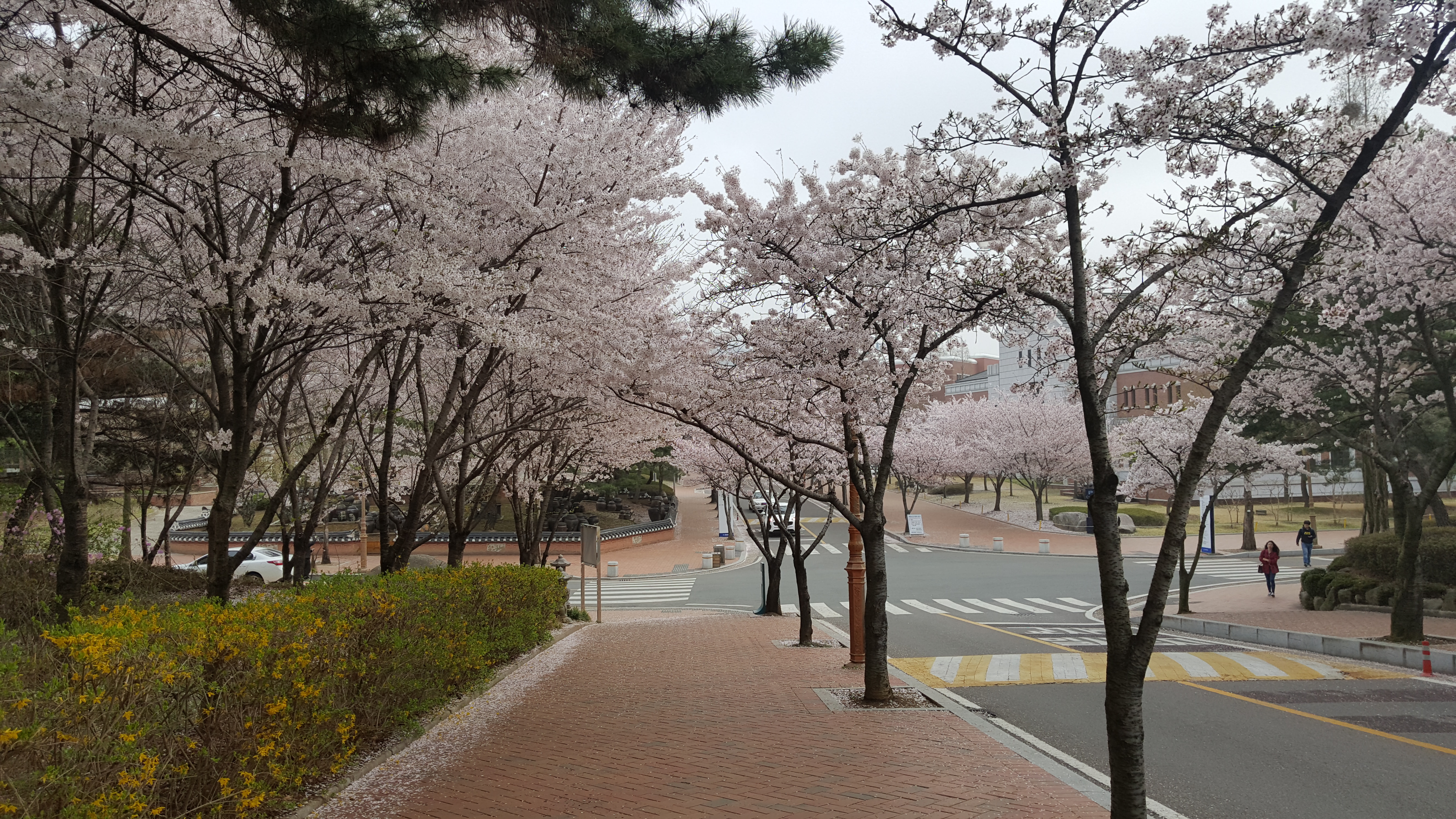 Third, take pictures on Metasequoia road. In fall, Keimyung University starts to turn yellow and red. Metasequoia Road is a great place to see the autumn colors while sitting on a bench with your friends and taking pictures. It is several months away, but it should not be forgotten or excluded when you are a Keimyung University student.
Fourth, take pictures with ginkgo trees in front of Dongsan Library. Our school's official tree is the ginkgo tree. Because of this, there are many ginkgo trees around campus. In particular, the grounds in front of the library are lined with ginkgo trees. In the fall, the ginkgo leaves turn a beautiful shade of yellow. Later, they fall off the trees covering the ground in a yellow blanket. Then, students draw hearts or other pictures with the fallen leaves. Taking pictures with ginkgo leaves in front of a yellow-colored library will be another great way to enjoy fall.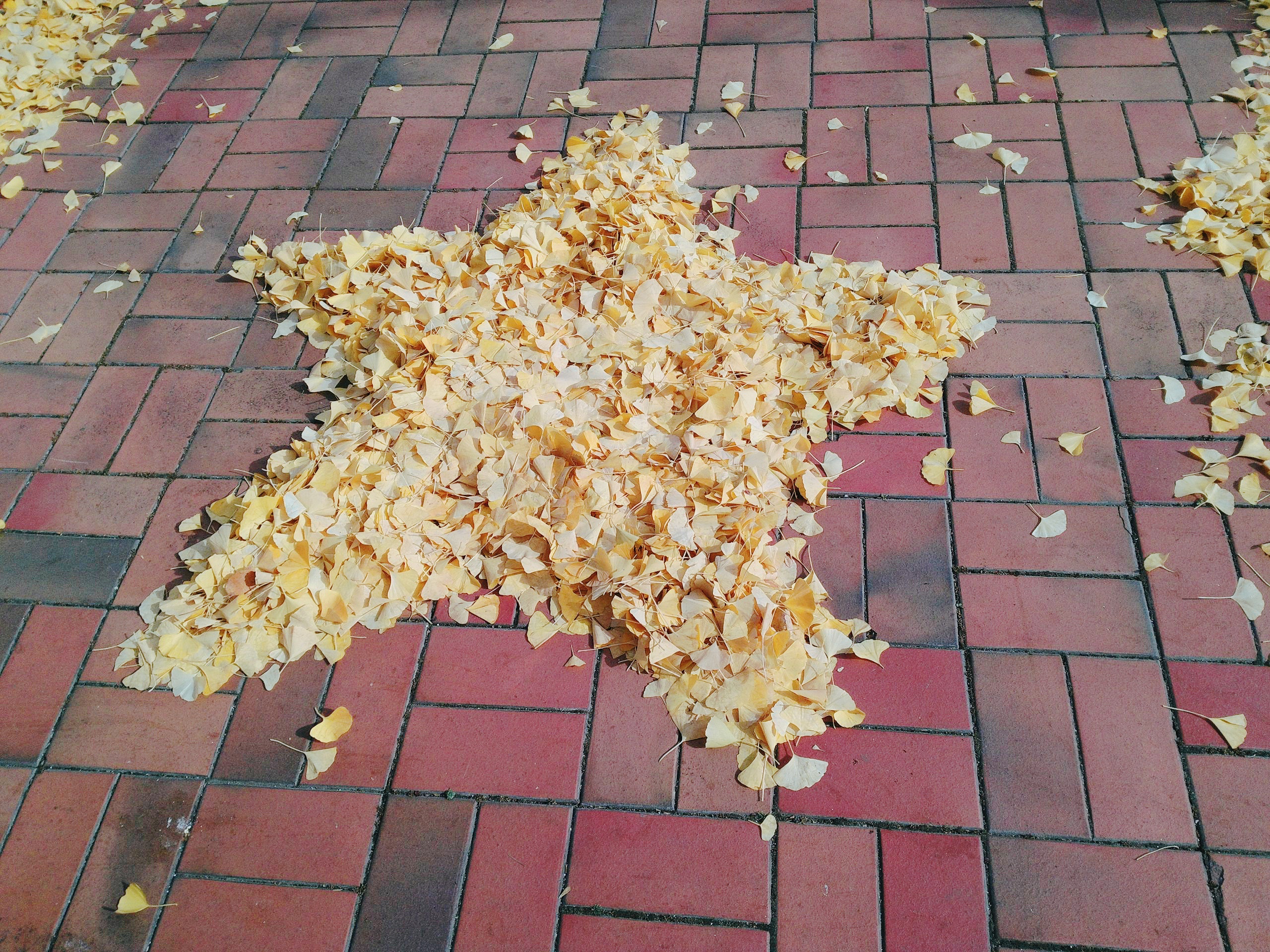 If you do these things while you are at Keimyung University, you can say that you have had a more meaningful life while here. Time does not wait for us. You never know when you can come back to Keimyung University after you leave. While you are at Keimyung University, I hope you see and enjoy as much as possible. I hope that you can take nice pictures and make beautiful memories at Keimyung University with this bucket list.