The newspaper station of KMU visited Kyushu and other villages in Japan on a 3 nights and 4 days overseas visit on February 10, 2018. Until this edition, the Gazette has introduced festivals and regions of Korea only, but this time, we will introduce Japan. We will introduce our special experiences and the tourist attractions that can not be experienced in Korea. Maybe young travelers prefer to go cities such as Tokyo and Osaka when they travel to Japan, but we went to the countryside in Kyushu which is relatively unknown. This will be a good chance to inform readers about Japan.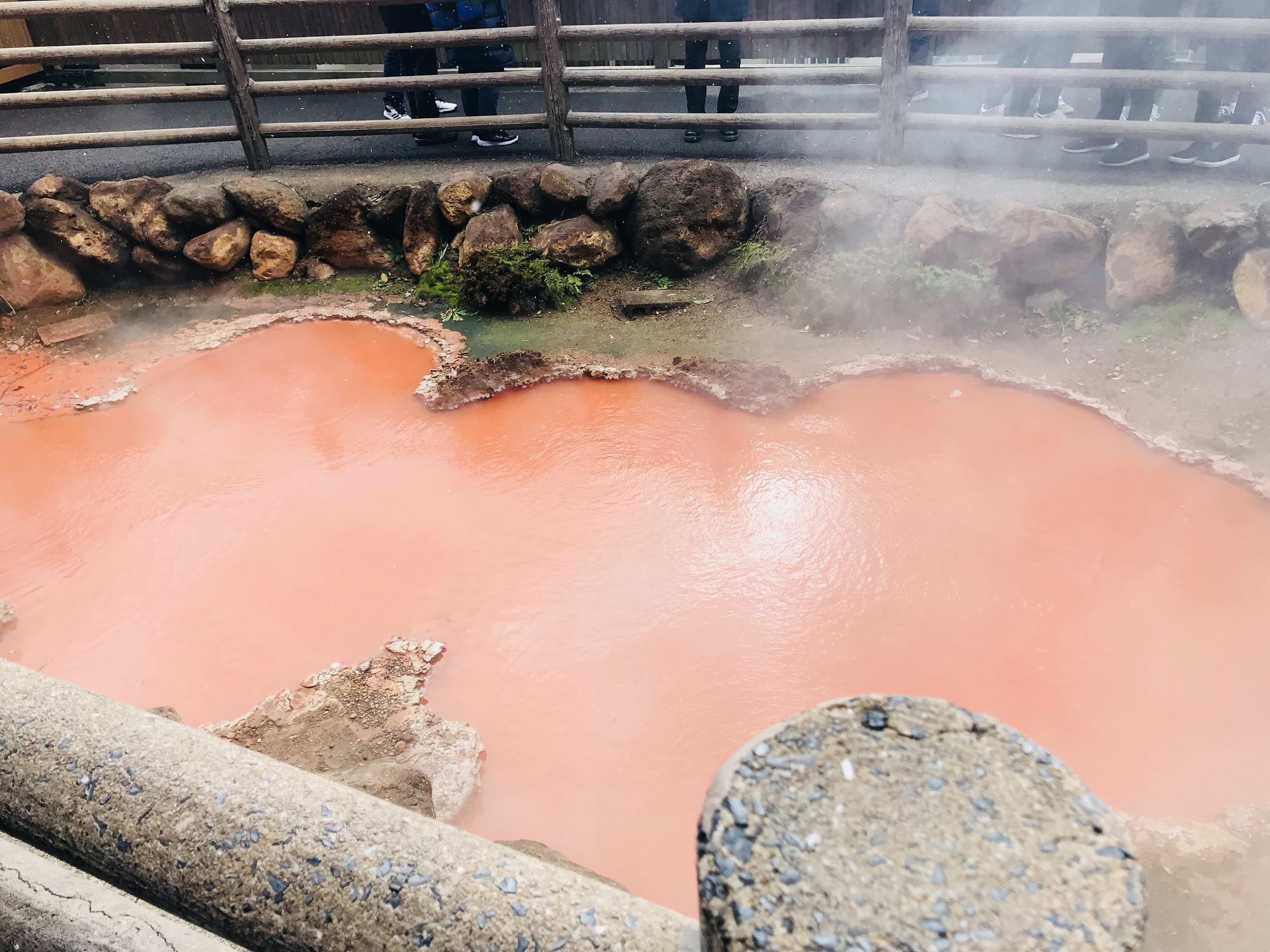 In the first day, we left to Japan 9 hour-long ride on a large passenger ship. It was the first time we spent such a long time on a ship. Before we took the ship, we were afraid of getting seasick. Fortunately, the ship did not shake too much. It was also the first time I was on a large passenger ship. The inside of the ship was very interesting. There were many facilities like a vending machine, game room, lounge, singing room, and even elevator. It was also good to feel the cool sea breeze on the ship. On the next morning, we safely arrived at Shimonoseki Port International Terminal.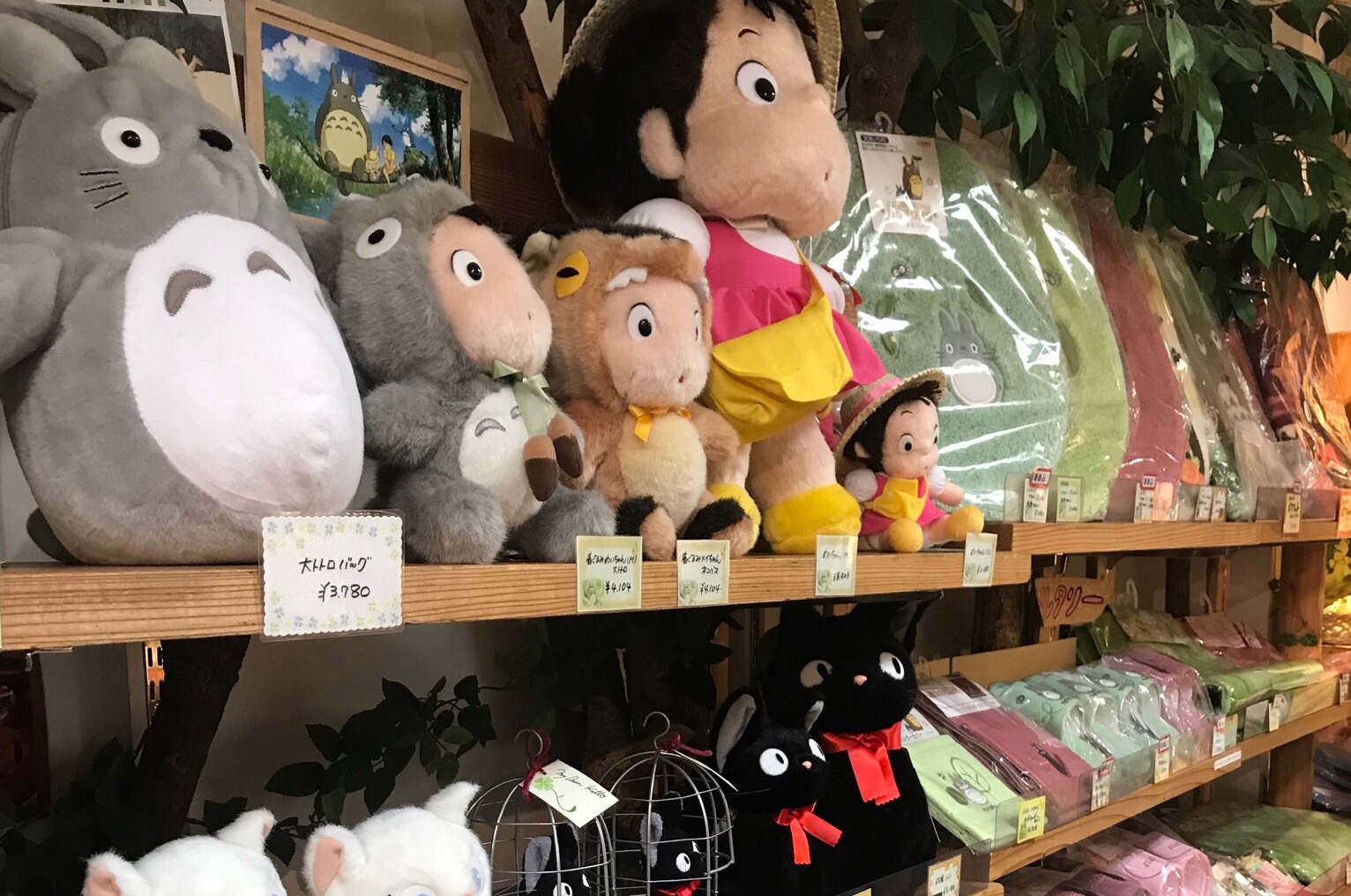 For the second day, we went to Yunohana Sulfur Plantation in Beppu. Here there are rows of huts that produce sulfur. It was a very impressive sight, and the principle of making a sulfur was that traps heat and coheres sulfur. We could see the accumulating sulfur in the hut, and we ate boiled eggs which were cooked with the thermal heat. The taste was much more delicious than common eggs. The residents live without worrying as they are able to utilize the resources provided by nature. Next, we have experienced the Kamado Hell in Beppu. Beppu is famous for hell hot-springs and we visited the Kamado Hell which is the most famous of the total seven hell hot-springs. There are some of hot-springs called Hell. We saw the spring show and a mysterious sight spread out in front of me. The host blew some cigarette smoke into hell, and white steam rose up in hell like fog. As the steam rose up from the red spring, the red spring looked like a hell. After we saw the spring performance, we dipped our feet in hot-spring. The hot-spring was felt like relief in the cold weather. Our next destination were the streets of the traditional village, Yufuin. The streets are crowded with a variety of shops, Onsen, galleries, eateries, providing charming sights. Among the delicious foods I ate were honey ice cream and cheese tarts. In addition to this, there are famous croquettes, jellies and roll cakes, etc. If you like eating tours, I would recommend this place. There are also many famous Japanese animated character shops. You can buy Totoro doll, one-Piece figure etc. This village was a place where there was a lot of things to see and eat.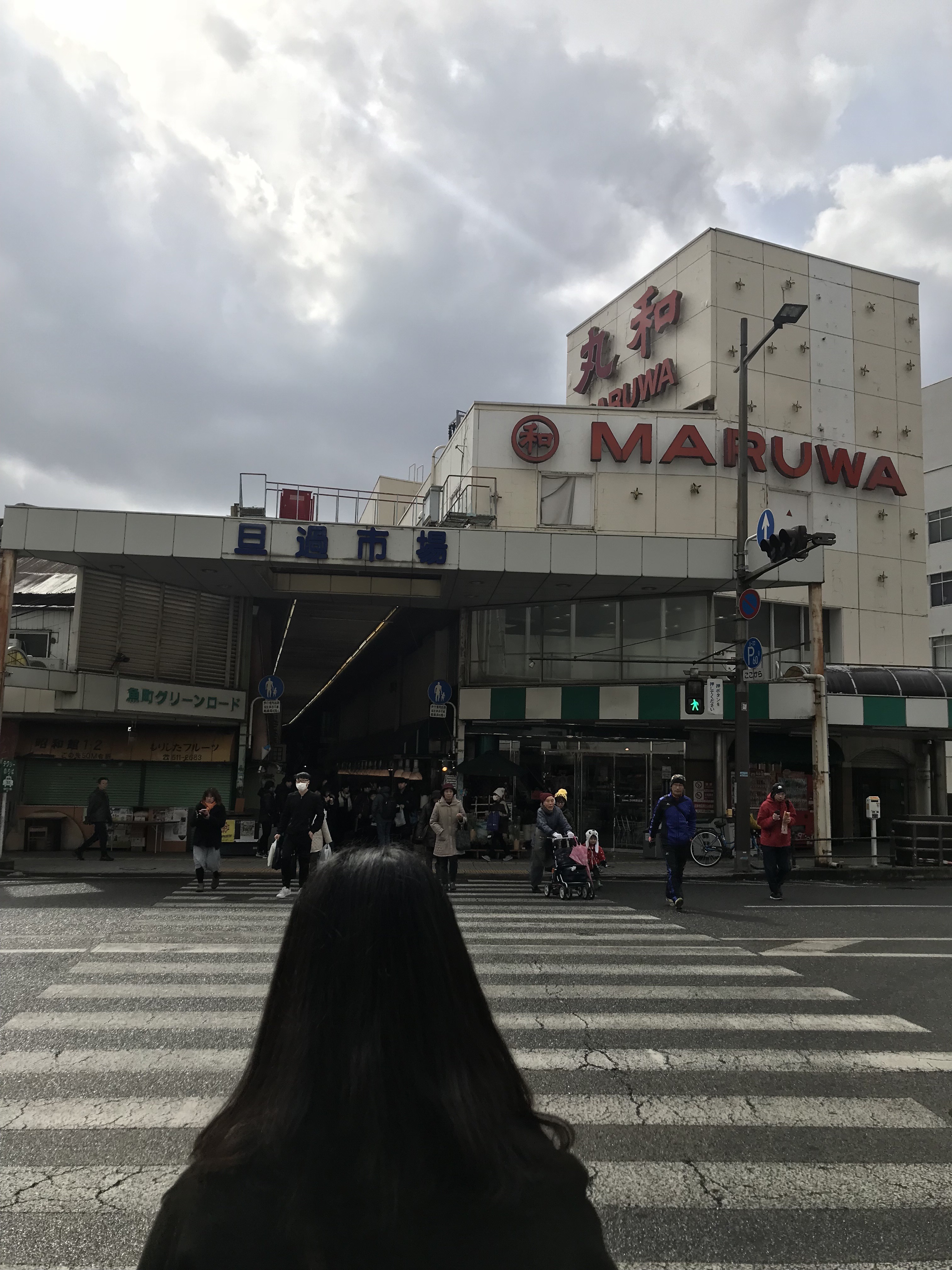 On the third day, we looked around Tanga Market where local residents buy stuff for supper. Different from Korea, Japanese markets and restaurants usually run until sunset. So local residents usually stop by Tanga Market to buy groceries before they go home. For that reason, there were mostly everyday shops there, like a grocery store, drug store, fish shop and so on. So many appetizing foods on racks attracted us. Fresh sashimi, sushi, various onigiris (Japanese rice ball), Japanese box lunches and many street foods were full of market. We went shopping individually and ate takoyaki. It was bigger than what we usually get in Korea.
Due to heavy snow, we then traveled to Kokura Castle instead of our original plan which was visiting Fukuoka. We looked around Kokura Castle. It was not huge, but wonderful enough to feel the dignity of the Lord of Kokura. Next to Kokura Castle is a shrine combined with Buddhism temple. It is the unique way that Buddhism settled in Japan. There were small statues mixed with the style of Buddhism, as well as a shrine.
After we looked around, we went to Riverwalk Kitakyushu, the shopping complex. We ate donkotsu ramen and pancake for lunch. The Riverwalk Kitakyushu was full of the vitality and youth of Japan. Not only in tour spots, but also in the shopping complex, we could feel 'Japanese Emotion'.
On the fourth day, the weather conditions were poor-it was cold and snowed heavily-so we changed our plan to go to Shimonoseki and left for Mojiko Retro instead of Momochi beach. Mojjiko Retro is the first harbor that imported bananas to Japan. For this reason, Mojiko Retro and its neighborhood were affected by western culture, so there is a lot of modern and classic architecture. The harmony of those make a beautiful sight. We crossed the Blue Wing Moji, the only one drawbridge for pedestrians. After looking around Mojiko Retro, we returned to Shimonoseki port.
We spent the last day on the ship like the first day. Meeting the Japanese people, wandering around Japanese tour spots, springs, traditional streets and villages, and shopping complexs make us see difference between Korea and Japan. Though our busy schedule and the wicked weather bothered us with fatigue, heavy snow, cold weather and strong winds, it was satisfying to feel 'Japanese Emotion'. The neat streets, classical houses and considerate people… On a fine day, I want to revisit Japan again.
Park You-rim, Seo Jae-kyung KMG Reporter
wkfkdbfla@stu.kmu.ac.kr, tjworud2887@naver.com