Chocolate is very useful to humans. It is frequently used by children, couples, hypotensive patients, examinees, athletes as well as people who are hungry and need comfort or energy not only for strength but also for mental health. It is no exaggeration to say that people love chocolate, and chocolate is one of the most loved sweets. As if proving this fact, a chocolate festival and exposition took place at the Salon de Chocolat which means social circles for chocolate in French.
This festival was first held in Paris, France in 1995, and it has become the biggest and most famous chocolate exhibition in the world. It is no long only in Paris, Lyon and Marseille, but it has been held in Brussels (Belgium), London (the U.K.), Milan (Italy), Tokyo and 6 major cities (Japan), Moscow (Russia), Beirut (Lebanon), Dubai (UAE), as well as Seoul. This year, Seoul marks the beginning of the 2018 Salon du Chocolat tour with the topic, 'A Piece of Imagination'.
Many public figures performed at the event for their Korean fans. First, Gontran Cherrier who is the most popular Paris patissier in the world attended and gave a speech to the fans about chocolate. Moreover, Le Cordon Bleu, a French school of cuisine and baking with 120 years history, came and demonstrated the skills they had developed over their long and proud history.
In this exhibition, the selection contest for the Korean national squad for the World Chocolate Masters was also held. Many influential people gathered, while only one team could qualify for the World Chocolate Master which is hosted in Paris. The topic was FUTROPOLIS (Food+ Future+ Metropolis). In fact, they needed to combine science, scholarship and art in chocolate to create their chocolate submission. Finally, Chef Kim Eun-hye from Guylian was nominated as the representative for the 2018 Korean national squad.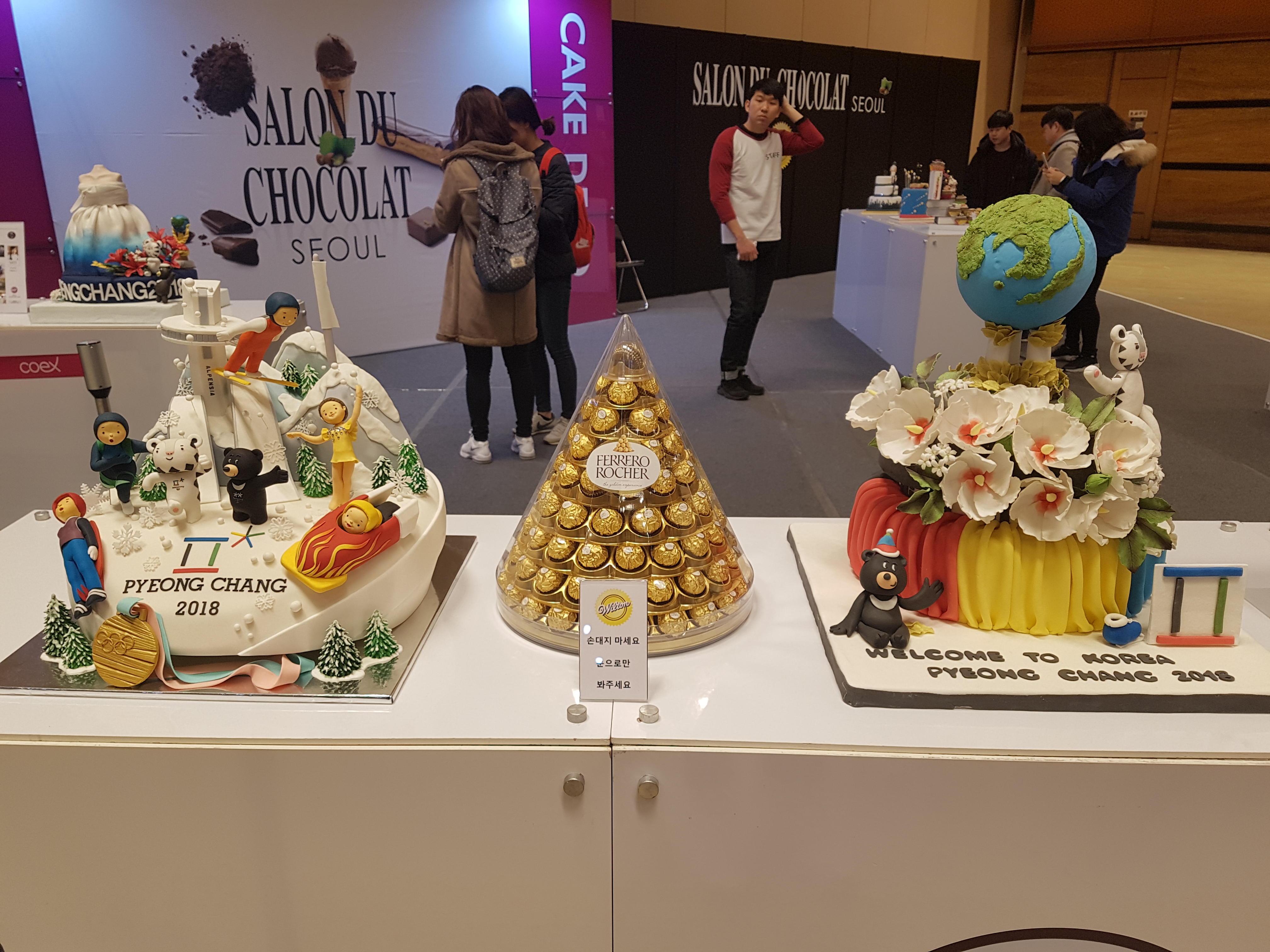 There was also another corner called Atelier Village which was not only for coming up with the best chocolatier or baker, but also to develop beginners who started less than 5 years ago. Accordingly, this is good for those planning on starting up a business as a chocolatier, baker, or barista, as it is a good chance to gain more experience and develop a plan with professionals. The festival also hosted a Choco-land which is for ordinary people who are just love chocolate where people can make interesting designs with chocolate. Of that, Suhorang&Bandabi is the most popular design because of the 2018 Pyeongchang winter Olympic.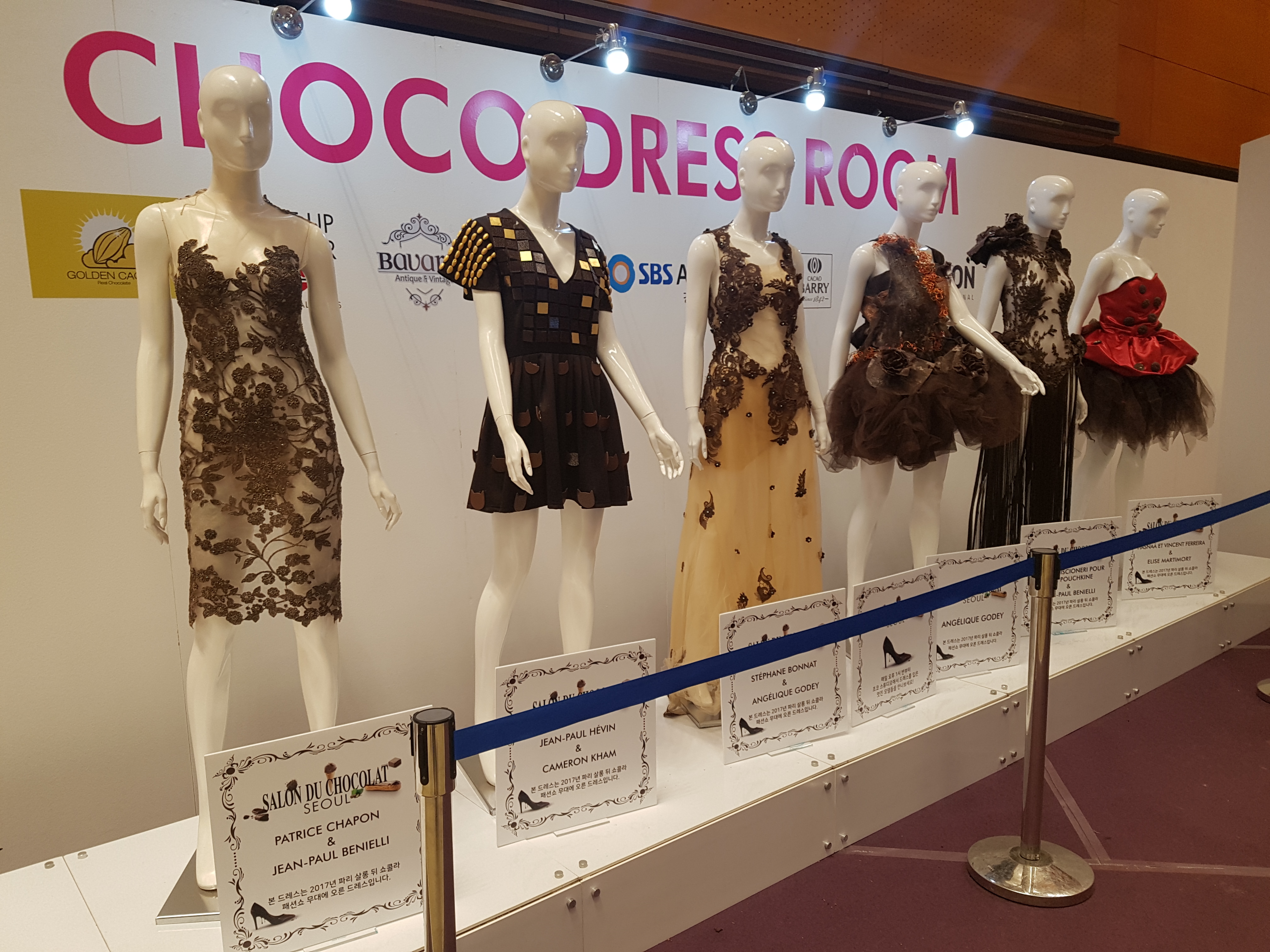 In addition, all auditions, including beginners, advanced and regular people, can get professional and detailed information about new kinds of chocolate through the Choco Seminar, which was hosted every day with a variety of topics and by other instructors such as Gontran Cherrier, Kim Jung-eun (CEO of Chocodongi) who worked to popularize chocolate, Kim Hee-jung (CEO of Le Peche Migno) who rushed into the chocolate world refusing a large company, Lee In-wook (director of Cacao Family) who let all the people know about chocolate with Jeju's flavor and aroma, and Kim Chang-yong who tries to produce the first chocolate from mountains of Malaysia in first etc. Furthermore, there is a chocolate dress room which is collaboration with chocolate and beauty. Beautiful models who wear richly embroidered dresses with chocolates greet the guests.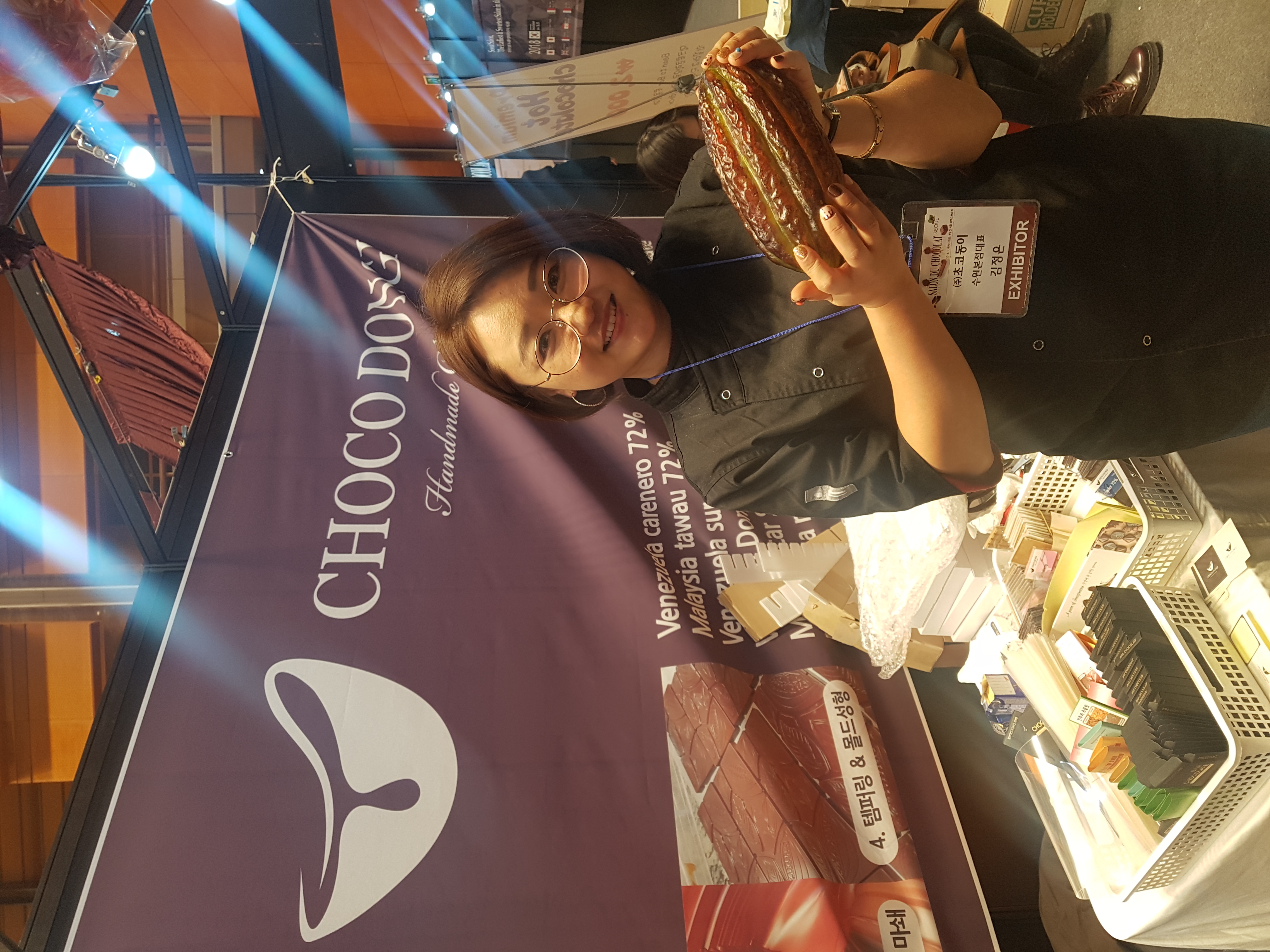 ● Interview
1. 1. Please introduce yourself.
Nice to meet you. I am a chocolatier who makes handmade chocolates professionally including the BEANTOBAR chocolate which means the chocolate is made from cacao bean to chocolate bar and I also manage a vacant room, Chocodong-i in Suwon.
2. What makes you participate in this exposition?
Salon du Chocolat is the biggest and most popular exhibition in the world and is the only chocolate expo in Korea. As a chocolatier, I felt I had to participate in this exposition. In addition, I am happy to show new chocolate designs and flavors to new people, not only my guests. That's why I've participated in it every year.
3. What are you going to do for this exposition?
Perhaps, BEANTOBAR chocolate is uncommon to public, so I will introduce it as well as my own handmade chocolates. I am here for not just showing and introducing, but also making and selling. I am managing 'Choco land' where the audiences make new designs with chocolate by themselves and I help them. Also, I am going to give a lecture at a Chocolate seminar.
4. What are your hopes for visitors?
I hope a lot of people will come to the exposition and shows to taste, know and love handmade chocolate as much as coffee which has become popular nowadays.
5. What do you want to say the younger generation or novices about how to be a chocolatier?
There are a lot of people who compare life to chocolate boxes and obtain a brief peace and a state of balance. Keep in mind that it is part of the job to give a minor but sweet pleasure to others though flavor and design, so work with a sense of duty. So, because someone feels better with your chocolates, please make lots of beautiful and sweet chocolates with your delight mind and promulgate great chocolates.
Because of the boring, tiring and cold winter vacation, do you feel your life is dull and tedious? Do you want to make a new memory? Then, how about becoming Charlie and meeting Willy Wonka? You don't have to go to fantasy tale, movie or New York. In Seoul, once a year or two, many Wonkas from various countries attend the expo to meet Charlie on the world. You can smell, see, touch, eat, even wear the new forms of chocolates which you've never experience before. Don' miss a chance to attend Salon de Chocolat Seoul as it only runs 4 days a year.
Seo Yu-jeong KMG Reporter
seoyujeong@stu.kmu.ac.kr