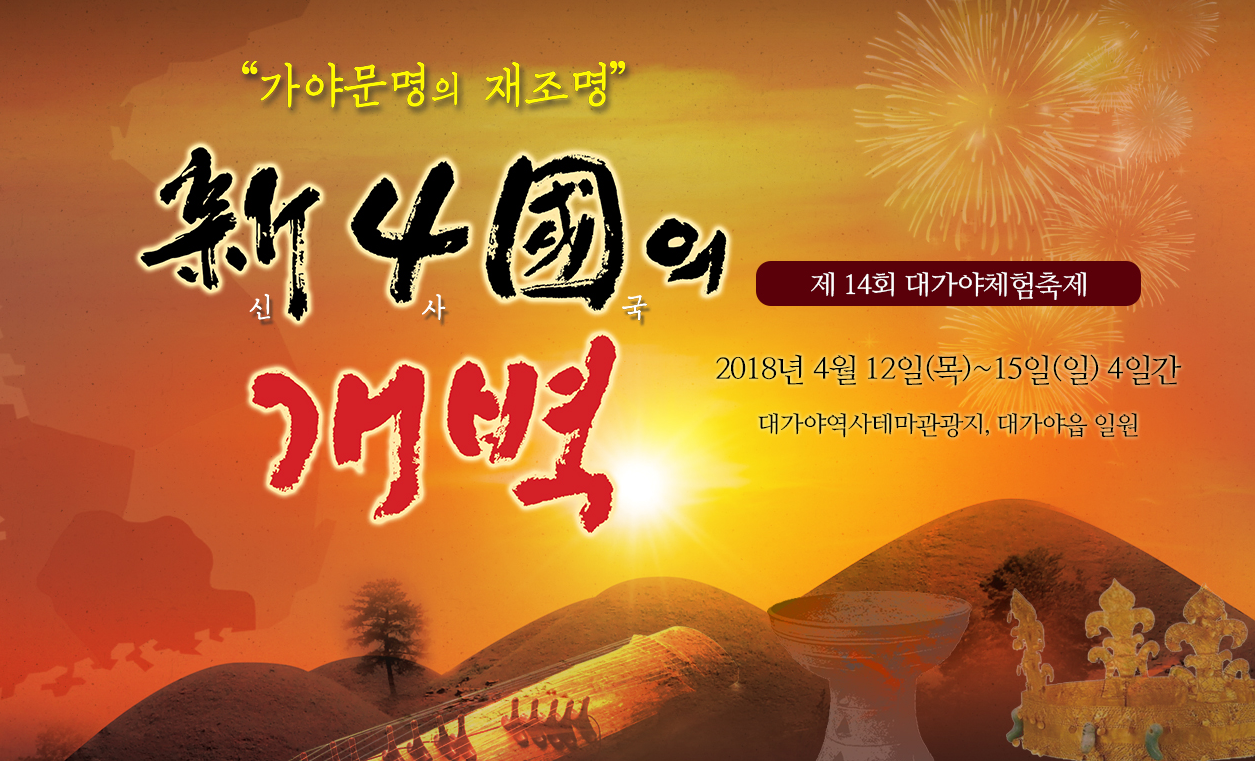 ●Location: Daegaya-eup, Goryeong-gun
●Date: 2018.04.12~2018.04.15
Are you looking for a unique experience to welcome spring? There is a special festival in Goryeong called the 2018 Goryeong Daegaya Festival. The purpose of this festival is to celebrate the Gaya civilization of 1600 years ago. This festival was selected as an excellent Culture and Tourism Festival for 2018. The festival period runs from April 12 to April 15, and the 2018 Goryeong Daegaya Festival provides various spectator and hands-on events.
The theme of the festival is 'Daegaya engaged in animated conversation.' This festival includes the birth myth of the nation and features the storytelling of Daegaya. You can see and feel Daegaya from about 1600 years ago. Visitors can take a historical trip through the many stories in the festival. Also, the Goryeong Daegaya Festival provides various events for people, such as: a theme-zone, storytelling-zone, activity-zone, and a traditional cultural experience-zone. There will be parades and performances in the theme-zone, making pottery and swords and playing a gayagum in the storytelling-zone. In addition, making accessories and experiencing being buried alive with the dead are in activity-zone and traditional cultural experience-zone. There is also a special and unique program in the festival which is picking strawberries. You can pick strawberries in a farm and those who participate also get to keep the strawberries they pick. Plus, there are many events in the festival. So, how about going to Goryeong?
Goryeong is near to Daegu and you can easily go with your family and friends. If you have a chance, visit this festival and participate in the many programs. If you would like to know more information, visit
http://tour.goryeong.go.kr,
or call 054-950-6424.