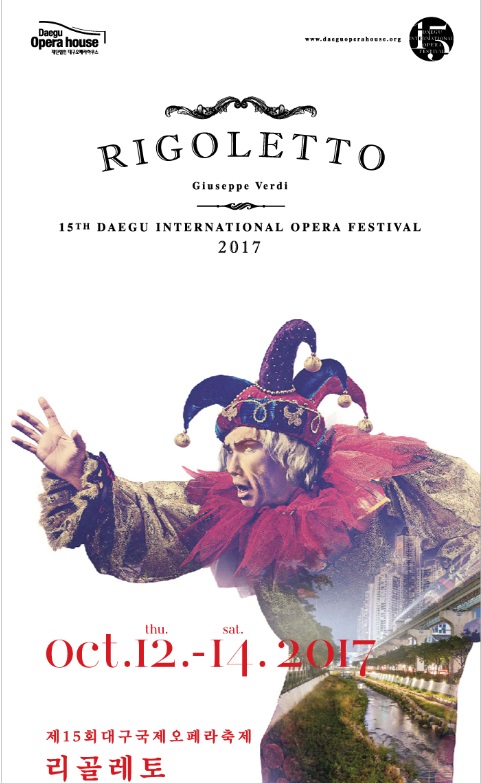 Location : Daegu Opera House
Date : 2017.10.12 ~ 2017.11.12
The 2017 Daegu International Opera Festival started with the Daegu Opera House celebrating its 15th anniversary this year. The 15th Daegu International Opera Festival consists of a total of four main operas, two opera concertantes, four small theater operas, and two concerts. The theme of the opera is 'OPERA & HUMAN'. The meaning of this opera is to ask questions about operas, humans, and festivals. Like opera houses in Europe, this festival hopes to be an opera festival where people can meet and discuss about operas.
All main operas are performed in the Daegu Opera House, with the opening opera being 'Regoletto', as well as other works such as 'Il Trittico', 'Aida', and 'Neungsohwa, Sky Flower'. 'Neungsohwa, Sky Flower' is a creative opera which was introduced in 2009 under the title 'Won's Mama'. This work is a motif of a letter found with a mummy which was discovered 420 years ago in the Andong area in the 1990s.
The opera concertante includes the operas: 'Der Fliegende Hollander' and 'The Bat'. Opera concertantes do not have stage settings and costumes, and the orchestra members and the conductor of the orchestra pit perform up on stage.
Opera-goers are able to choose a small theater opera if they feel uncomfortable in a big setting or if the price is a burden. The small opera theaters will host 'Hansel and Gretel', 'Rita', 'Pagliacci', and 'Ewha couple'.
Finally, a closing concert will be performed for the 10th anniversary of Pavarotti's death. Vocal fans are looking forward to this concert because world-famous soprano, Angela Gheorghiu, will visit Korea for the performance.
The Daegu International Opera Festival is Asia's only regular opera festival, and the beginning and end of this year's festival will have a large-scale concert. If you are interested in opera, I hope you can attend this festival as it will surely make your eyes and ears smile.