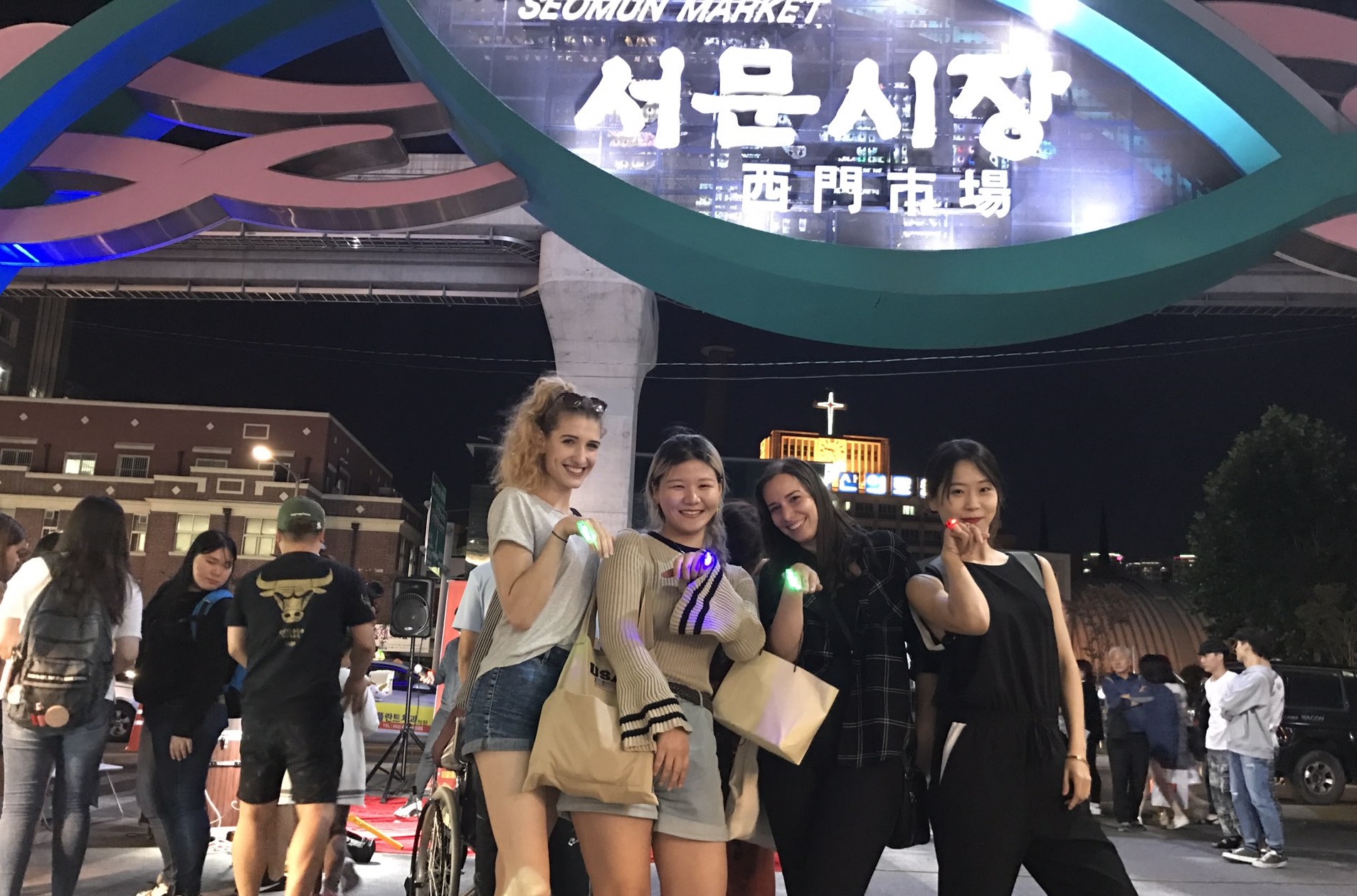 Even though Semun Market had fire accident last year, the market was still alive and active. Seomun market has largest scale of Daegu, selling various products including textile that is famous of Daegu's industry. Since June 2016, this night market that is lined along 350m has held night market, providing many attractions as well as delicious foods at food truck. So, we visited this market, full of food, activies, and spectacles, with KMU's exchange students together.
Taking green line subway from KMU station, we transferred to yellow line going to Kyungpook national university chilgok hospital. It was convenient to arrive to Seomun Market station listening to announcement with Daegu's direct. Also, this line is only monorail watching prospect of all Daegu.
By the time we reached Seomun market, there were many yellow trucks that sold various foods. Most of all, we ate Makchang at the first time. This food is Abomasum of pig or cow and famous of Daegu's food. We introduced this food to Hungry exchange students and they were afraid of this. However, we ate in an instant, saying "Delicious!" Even though, you would frown to look this food, you will fall in love with texture and taste of this food. If you want to try Daegu's famous food, try this. Behind this food corner, we drank raw fruit juice. We taught Hungarian friends how to order in Korean. As soon as they were taught, they talked to staff well and became joyful.
When we were eating food, we could watch pleasant performances. There were contest that citizen who wanted to participate in the contest could join. If you are interested in dancing or singing, have a challenge. It will be good experience in Korea. Besides, we watched busking, street performance. The performer sang sing of Kim Guang Seock who was born in Daegu. If you wonder who he was, it was good way to visit Kim Guang Seock Street that situated in nearby downtown.
We also ate chicken skewers called dak kkochi. Zenga, one of two exchange students like chichen very much. So she was moved by that taste. Anyone that likes chicken will be attracted by this food. If you can't eat spicy food, you can choose the taste among two. But don't be worried. If the taste is hot and spicy, we have only to calm down your tongue with milk fried. This is made of solid and coagulated milk. It was warm and sweet.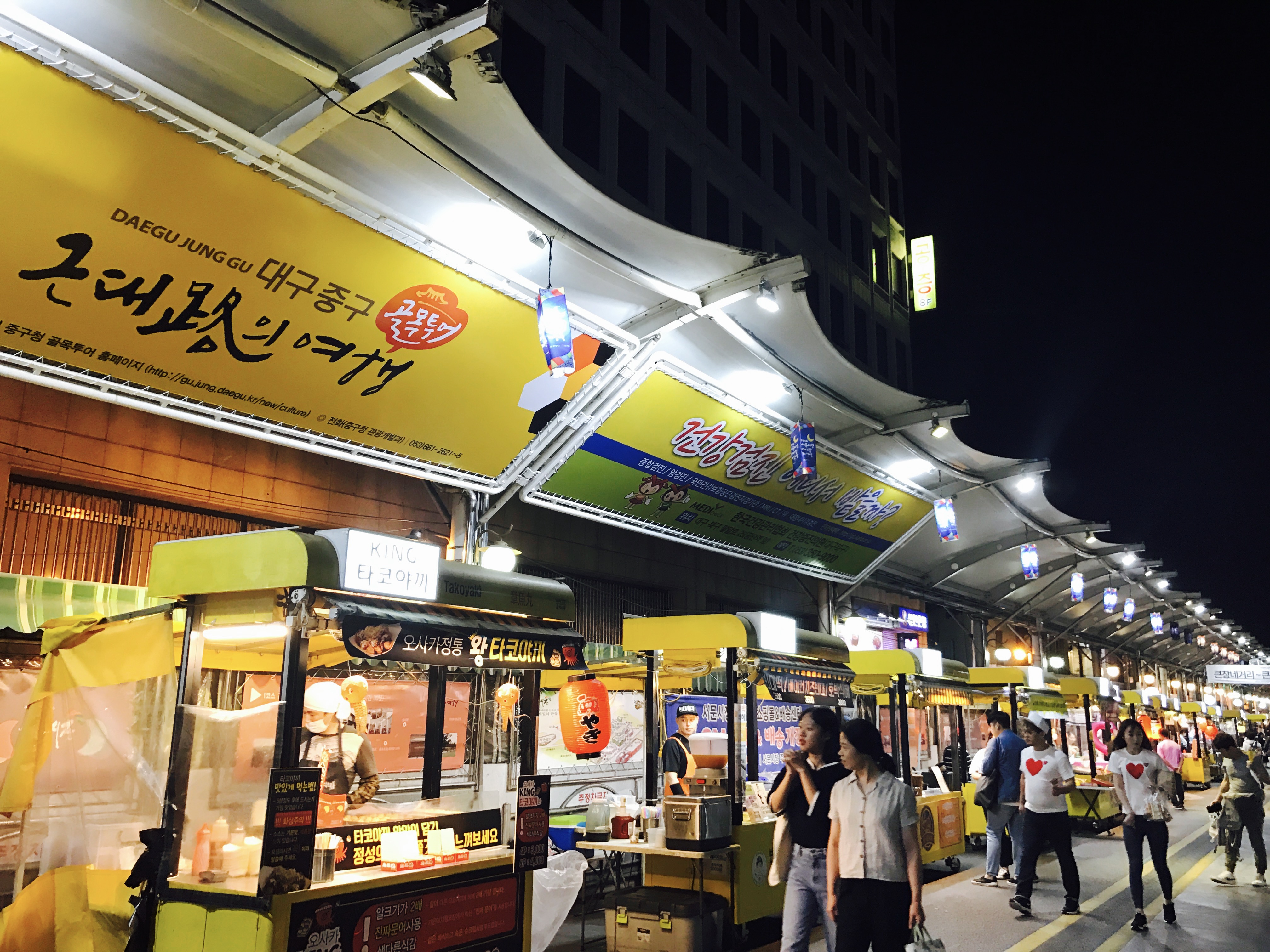 Night market was crowded even weekday. Many people visited this market with friends, family and lovers. If you want to have an unforgettable memory with your friend, we recommend to visit this SM night market right now. Also, this market in the daytime, many stores open. So if you want to get Korean souvenir, you can go there and take before-mentioned delicious foods. However, before going there, be careful holidays! Day time market hold except 2,4week's Sunday. Night market hold every day from 19:00-23:30/24:00(Fri,Sat).
Seo Sang-ah KMG Junior Reporter
ssa06062@stu.kmu.ac.kr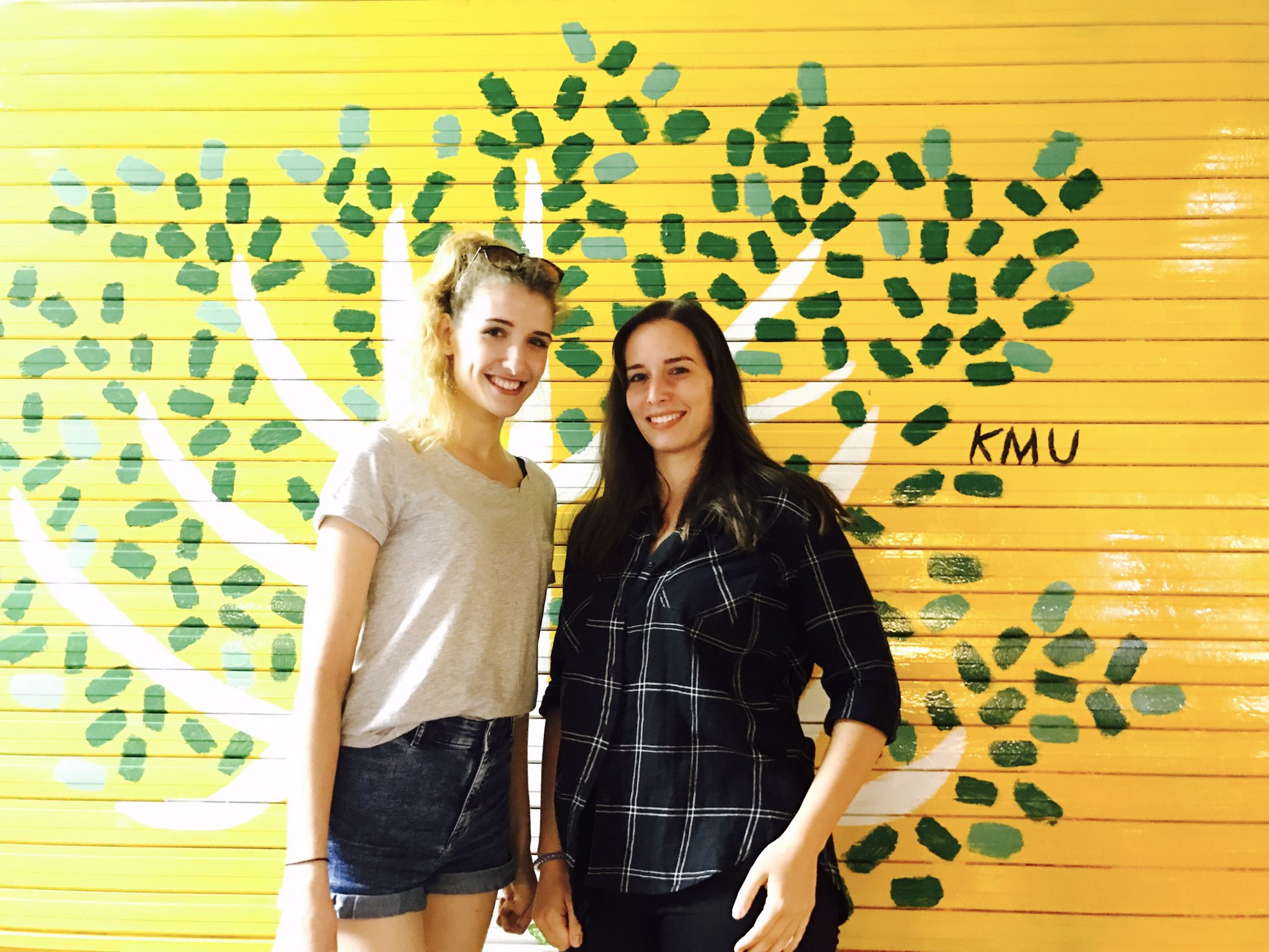 Interview
● Csenge and Zita in Hungary
1. Please introduce yourself.
We're Zita and Csenge and we are exchange students at Keimyung from Hungary.
2. Do you know much about Korean night life?
Yes, a few things, but not much. It is the first time to experience Korean night life for us.
3. I heard European and other countries are not safe at night, is it true? How different is it between European and Korean night-time safety?
It is dependence on the places. I think everywhere is dangerous at night and when someone is alone. There are no markets and not many people at night in Europe.
4. How do you think about this night market?
It is very amazing. I experienced this for the first time. I have been in Korea for about 3 weeks, but I had more Korean food and culture in this night market today than the previous weeks.
5. What is your favorite things like food, culture, manner or anything?

I really like the food. It is excellent and very delicious. And the music is also very nice. There is not much music except in some clubs where the music is so loud and noisy at night. But the music in here is good and gives me a calm feeling. And there are good street singers on not only weekend but also weekdays like today (on Wednesday).
6. What do you think the market could do to improve?
Everything is perfect so I don't think there are any cons and improvement points but there is only food here. So I think it should sell more kinds of small things. Not only foods but something more, more stuff. I saw some foreigners besides us which means there are foreigners in here, it needs stuff to celebrate this market.
7. What would you say about this Korean market to your friends or family who you might come with?
You must visit this night market. It is really excellent. There are so many kinds of nice food, you can eat at least one. But be careful they might be spicy. Koreans actually love spicy food but not most westerns. And you can experience Korean life.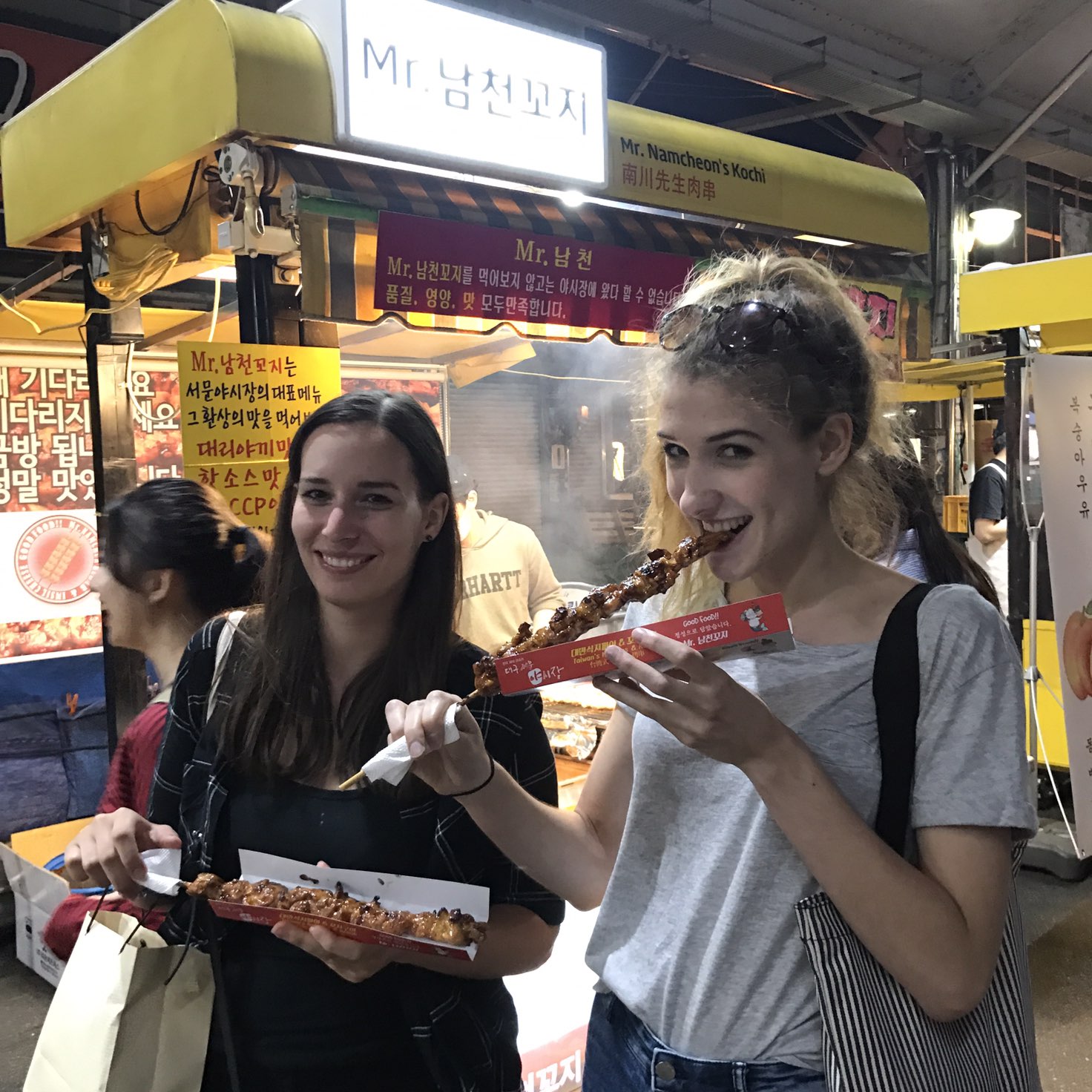 Korea is known to be safe and has developed night life. A night market is clear evidence, and Seomun Market can be an example. Seomun market has been part of our city for decades. It can be felt more at night than the day by seeing lights in the dark at night. The lights can make you feel romantic. It may be so stressful day for people because of works at school, university or works, so it can heal your tired day. That's why it is loved all 7 nights long. Therefore, how about going Seomun night market to heal your exhausted day?
Seo Yu-jeong KMG Junior Reporter
seoyujeong98@stu.kmu.ac.kr