Gazette Links
My Childhood in England

Ji Gun-tak, No e-mail

등록일: 2006-08-25 오후 12:34:32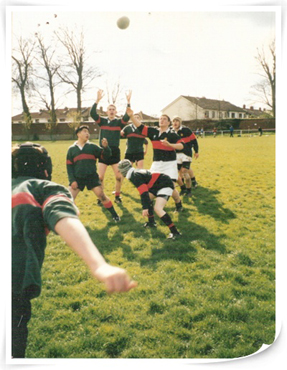 Every student in Korea dreams about studying abroad. Thanks to my parents, I spent a very interesting youth in the United Kingdom. I learned a lot of things in England, such as English, the English culture, and a different lifestyle.

I went over to England when I was very little. I was 13 years old and I'd just finished my first year in middle school. When I arrived in Heathrow Airport, the first thing I noticed was English people. They looked different from me, and I thought that was very interesting. My first impression of those people was that they were very kind. My mother and I got off the airplane, and we took a bus to get to the main gate. There were no seats left in the bus, but one English gentleman offered us his seat. I thought, "I want to be like that English gentleman."
First, I attended Welling School, which is one of the most famous and well-known private schools in England. I had some difficulty communicating with other people, but soon I was good at English. It took me 6 months to speak English, and I was very proud of myself. Most people who study abroad say that it's very difficult to adapt to the European cultures and often they fail. I have heard so many stories, but I had no problem at all. I'm a very talkative and open person, so I really got friendly with my friends in school. I also participated in other things such as rugby, football, athletics, jazz, the wind band, and the orchestra. I was famous in school for many different reasons. I was the first Asian to wear a captain's armband, and also I was rewarded with many academic prizes. After graduating from middle and high school I went to the University of London. I was majoring in international business, which my father wanted me to do. But that's not what I wanted to study. After my first semester, I thought I had enough of it and dropped out of my university. For about five months I traveled around Europe. I learned so many things during that period, mostly European cultures. They were very similar to each other but there were some differences, such as table manners, different ways of introducing, and how to act around people. I have been to France, Germany, Switzerland, the Netherlands, Italy, and many other countries.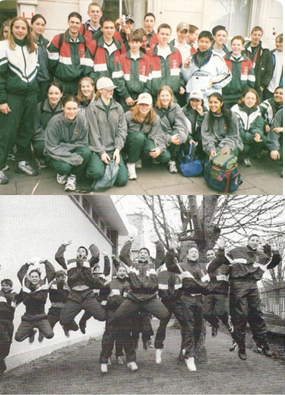 I have stayed in both England and Korea, and now I can spot and identify the difference between those two countries. What matters to me and other students the most is the teaching and learning systems in those two different countries. In Korea, everything is so strict and so closed. Most teachers and parents totally ignore what their children say.

Most Korean pupils think they have to be a lawyer, doctor, or some other high-class jobs. But in other countries that's just pure stupidity. Of course, it's good to have a good job, and we do admire those jobs, but having those kinds of jobs doesn't mean living happily. But Korean pupils are brainwashed, and all they do is study. In my view, studying is important, but grades don't mean everything. Teachers should encourage pupils more to have good physical and mental health and teach them the difficulties of fitting into the system. All English high schools have some programs which help pupils understand society, such as work experience. They also hold many different events for kids in England, like graduation dances, concerts, and school parties, which we don't have in Korea.

In Korea, English is one of the most important school subjects and all students must take it. I think the best way to study English, if you are not able to go to one of those countries and have to study in Korea, is reading and speaking as much as you can.
Firstly, listening and speaking are most important. I personally think that watching movies without subtitles or watching English spoken programs are the best ways to do that. Also, having English or American friends is a good way to improve English.
Secondly, read English books as much as you can. Reading will help you with grammar and vocabulary. Have books all the time, and whenever you get spare time, read. By reading English books, you can improve English very quickly.

I have so many memories of the years I spent abroad, mostly good and some bad as well. I really think I did my best and did very well. From England I learned three things which are the most important to me. They are confidence, achievement, and sportsmanship. I thank my parents for letting me experience different things from different countries.
To finish off my writing, I will have to learn so many things in Korea and there are so many things to do. I'm really looking forward to doing all those things, and I'll try my best to get good results, and I'll make myself proud.




Ji Gun-tak

Freshman, Dept. of English Lang.& Lit.
Ji Gun-tak의 전체기사보기
< Copyright 2006 gokmu.com / The Keimyung Gazette. All rights reserved.>
International Corner
Let's go on a visit
Live Poll
King Konglish
Puzzle