● Director: Bong Joon-ho
● Genre: Action & Drama, Horror
● Starring: Song Kang-ho, Byun Hee-bong, Bae Doona, etc.
● Running Time: 120 minutes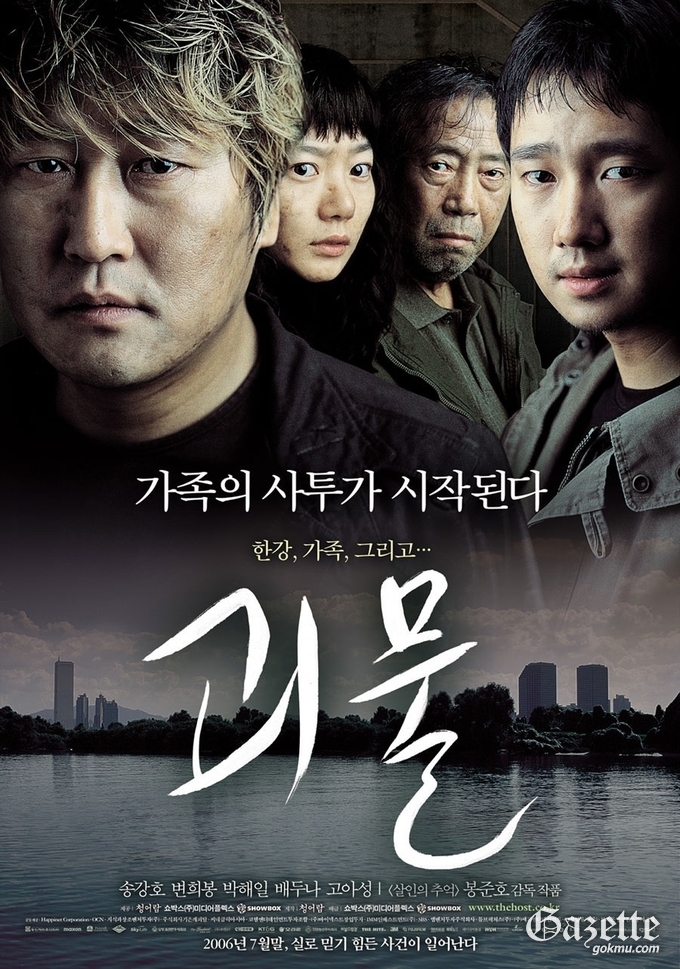 Korean movies and directors are currently receiving acclaim from all over the world for their works. As a result, moviemakers from Korea are beginning to make the movie in Hollywood. A prominent example of people that have successfully made the movie in Hollywood is Park Chan-wook, who made Stoker to Hollywood studio. Another example is the director of photography, Jeong Jeong-hun who worked on It and Hotel Artemis recently. Specifically though, I want to introduce Bong Joon-ho who directed Okja and Snowpiercer in Hollywood and an old project of his The Host.
The Host is a representative localized blockbuster movie in Korea. The plot of this movie is the adventure of one family and starts with the appearance of a monster in the Han River. This monster kidnapped a girl, Hyun-seo and her family tries to find her without the help from the government and the police, because the government announced there is a virus from the monster and the police thinks that Hyun-seo's father is infected. Interestingly, the monster was created as a result of the toxic substances abandoned from the US Armed Forces in Korea (USFK), so the story of the virus was just a cover-up to hide the USFK mistake while the government still doesn't search for the missing people and just tried to distract people's attention.
Many people who have seen this movie recall some similar incidents in Korea such as the reason for the birth of the monster is very similar to the McFarland accident in 2000. This movie reminds of us the incompetence of the past governments during times of national disasters. Maybe this is the biggest appeal of movies from Bong Joon-ho that the main events of the story are so easy to connect with reality. So if you want to see Korean's unique sensibility and the problems in Korean society, his movies will help you.