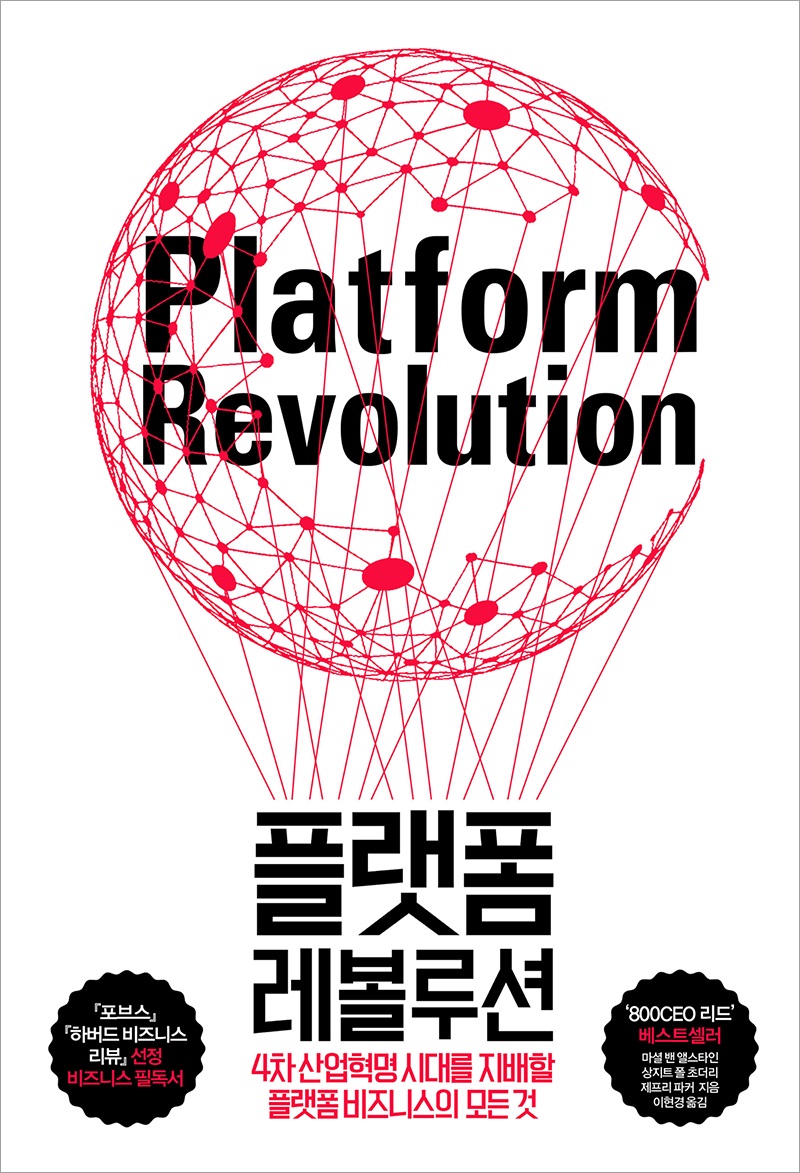 We are all familiar with companies like Google, Nike, or Facebook, and they have significant influence and effect on our lives. What's the secret to their success? The biggest difference between these companies compared to other companies is 'Platform'. This is the idea expressed in the book, Platform Revolution.
The Platform Revolution is divided into twelve sections, and it explains platforms in varied ways such as launching, creating profit, openness, governance, management, regulation, and future. It teaches newcomers how to start and run a successful platform business, and it explains ways to identify prime markets and monetize networks. By mentioning current business leaders, the three authors of this book reveal strategies behind some of today's up-and-coming platforms, such as Tinder and SkillShare, and explain how traditional companies can adapt to a changing marketplace. In addition, it offers not only theory but also accurate analysis based on examples of success and failure.
A feature that stood out in the book was that it explained the Korean platform competitiveness. One of the authors, Sangeet Paul Choudary, visited Seoul to observe the situation of change and gave sincere advice and concern for Korea's competitiveness in the global consumer platform ecosystem.
I hope that you are now curious to learn which platform applies to the company you want to work at is operating on. Further, if you start a business, you will likely want to know which business platform you should apply. I hope you will be able expand your view of the society and business through this book.
Moon Ji-hun KMG Cub reporter
moonjihun6537@gmail.com