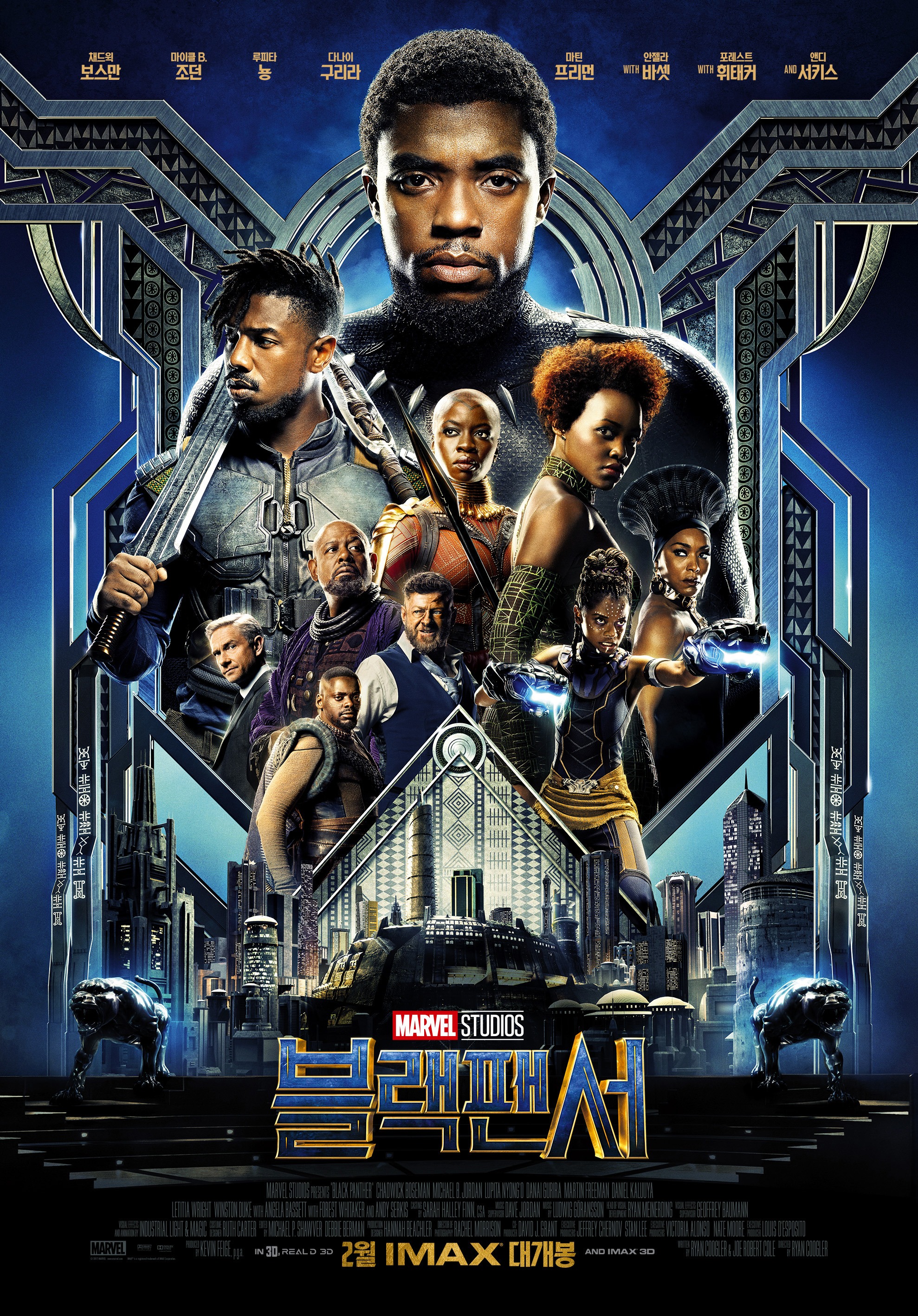 ● Director: Ryan Coogler
●Genre: Action, Drama, SF
●Starring: Chadwic Boseman, Michael B.Jordan, Danai Gurira
●Running Time: 135 minutes
Maybe you are eagerly looking forward to 'Avengers: Infinity War' which will be released on April 27th? Then why don't you watch 'Black Panther' because it is the prequel. Black Panther is the King of Ukanda, and you can see the Ukanda's struggle for peace and survival and conflict between social reform and stability. This is important link to Avengers.
Black Panther whose name is T'Challa is one of Avengers, and the king of Ukanda. T'Challa is the king of Ukanda, a country that produces and possess lots of Vibranium. Vibranium is the most rare and hard mineral on Earth, so many people strive to get Vibranium. This movie is about why and how T'Challa became the Black Panther as the King of Ukanda. This also explains how he went from king of Ukanda to the world hero against villains.
This movie is from one of the great hero film companies Marvel's work. Marvel's fascinating actions and fancy CGs will entertain you. Black Panther contains funny factors especially for Korean audience. Some parts of the Black Panther's actions scenes were filmed in Busan, Korea. The movie contains the beautiful night view of Busan. Besides following the set-up that the scene is in Busan, Korean lines, Korean signs and other things appear in the movie. These additions will make the Korean audience giggle and foreign audiences see how Busan and Korea are. Ryan Coogler, the director of Black Panther, mentioned Busan is a city which has harmony with modern and traditional buildings like his hometown.
Black Panther is a fun film. This weekend, what about watching 'Black Panther' before you watch the Avengers? You can leave to Busan through the beautiful night view in 'Black Panther'? You may feel another charm of Busan!