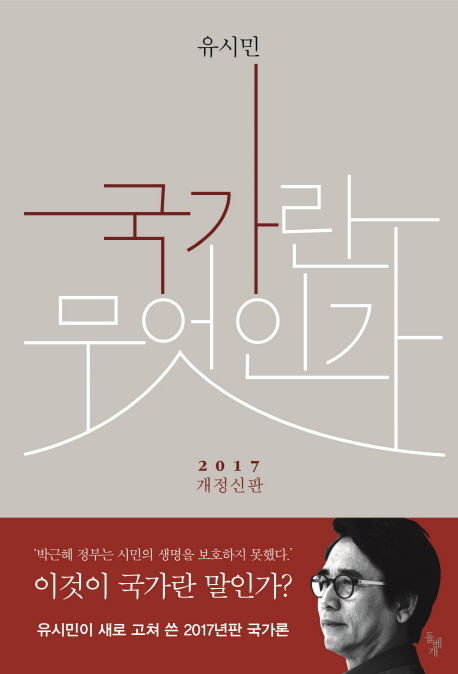 ● Written by Yu si-min
● Genre: Political Philosophy book
● Published in April 2011
● Revised in January 2017
● 334 pages
Since last year, many corruption scandals involving the Korean governments have been brought to light, and as a result, the president was impeached. However, we still can see a lot of political conflicts regarding the process of impeachment and political ideologies. The writer Yu Si-min wrote What is the Country?

many years ago, but this book is still able to help explain most of the controversial political happenings of the current era.