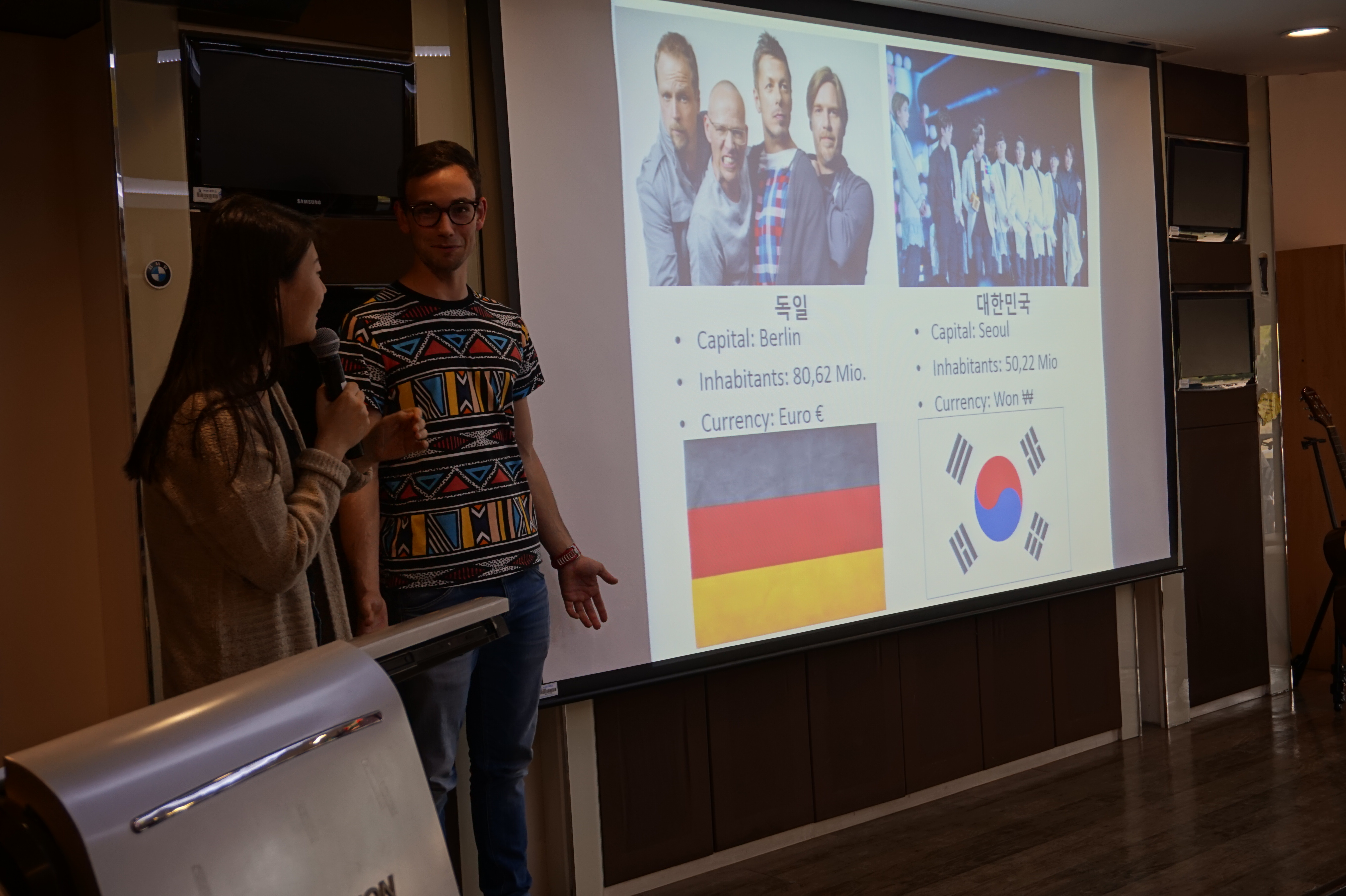 There are a variety of activities held in the International Lounge to promote understanding
of diverse cultures from around the globe. The activities give students in KMU a chance to
share cultures and enhance the global awareness of both Korean and international students.
The events are Culture Week and International Day.
Culture Week will be held eight times in fall semester, and each week will last for two
weeks. During Culture Week, the International Lounge will be decorated with pictures and
artwork that are representative of the culture to make the Lounge look like the specific culture. Culture Week provides an opportunity for participants to learn about each other's cultures and experience different cultures by watching movies, listening to music, learning the language, eating the food, and playing the traditional games of the subject culture.
International Day is an event that is held during Culture Week. International Day encourages
interaction between foreign students and Korean students. It was established
through a partnership agreement with Dalseo-gu District Office to offer a place for local
students to learn diverse cultures. Elementary to high school students in Dalseo-gu are invited
to the Lounge and have a chance to experience diverse cultures. They can have a chance to
cook, play traditional games, and watch presentations.
For more information or to check out Culture Week and 2016 International Day, visit
www.teflsites.com/Lounge