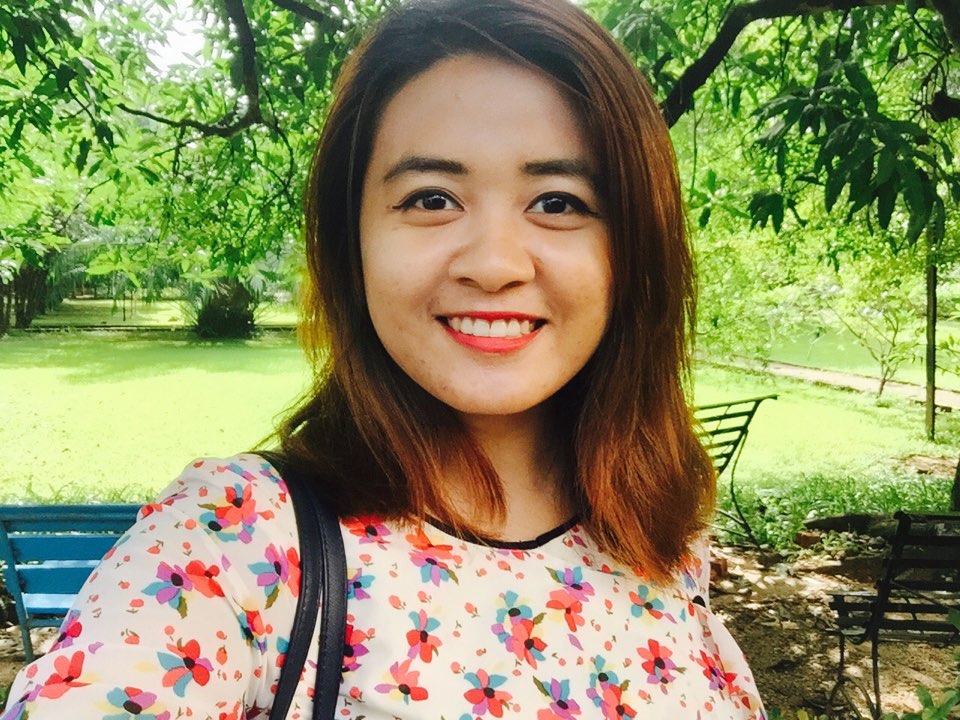 ●Kyi Phyu Aung KGSP student
1. Please introduce yourself.
My name is Kyi Phyu Aung. I am 24 years old. I graduated from the University of Foreign Languages in Yangong. Before I came to Korea, I had a job in a shipping company in Myanmar.
2. How did you come to Korea?
Even though I had a good job, I wanted to upgrade my skills. Then, I started attending a logistics management institution. One of the professors there recommended KGSP, so I came here.
3. In your country, is the military government still going on?
No. Myanmar used to be a military government. Because of Aung San Suu Kyi, Myanmar became a democratic country. We have a president right now. Of course, politics in our country is still in a transitional period, but now, everyone is interested in our country's matters. We can say what we want to the government.
4. Please tell me about Aung San Suu Kyi.
Aung San Suu Kyi is the daughter of Aung San. Her father fought for independence from the British because our country was colonized by the British at that time. Just like her father, she does many things for our country. However, she can't become president. She is a counsellor to the president. The reason she can't become president is because of the constitution. In Myanmar, a presidential candidate can't have children who hold foreign passports.
5. Does Korean democracy impress you?
My father wants me to be a politician in our country, but I didn't have any interest. Surprisingly, now I am studying in Korea, I realized what I need to do is to change our country. In my opinion, most students in Korea have the freedom to choose what they want. In Myanmar, everyone doesn't have a chance to study what they want. I want to change this bad situation.
6. What is the big difference between Korean and Myanmar university life?
For me, clubs or bars are not good places. I didn't want go there when I was a university student. I have never been to a club or bar. However, I know in Korea, many students go to clubs or bars to relieve their stress. I think this is the big difference.
7. Have you ever been to a Korean temple?
Yes. I have been to many temples in Korea. I went to Bulguksa Temple in Gyeongju. I also went to Donghwasa Temple in Daegu. Because I believe in Buddhism, I want peace in my mind, so I want to try a temple stay in Korea. However, a temple stay here is expensive. It is about $40-$50 per day. I will do a temple stay maybe next month.
8. What is the big difference between Korean and Myanmar temples?
The way Korean people pray in the temple is different from Myanmar. In Korea, people go down on their knees and stand up. They repeat this action again and again. However, in my country, we just go down on our knees and never stand up until we finish praying. I tried Korean praying style only one time and it was really tough. I could do it only three times.
9. Could you tell me your plan this year?
I will finish my Korean language course here in Keimyung University. I got TOPIK 3 already, but I want to get TOPIK 5 in July. I will study hard for that. In August, I am going to Sunchon National University to study logistics management. I have stayed here in Daegu for almost one year now. It is really unbelievable. I really want to stay in Daegu. For me, life in Daegu is comfortable. I have been to other cities like Seoul, Busan, and of course Sunchon. However, I love the food, people, and friends here in Daegu.