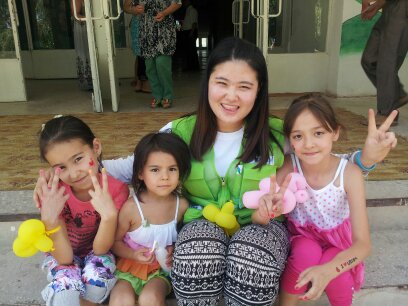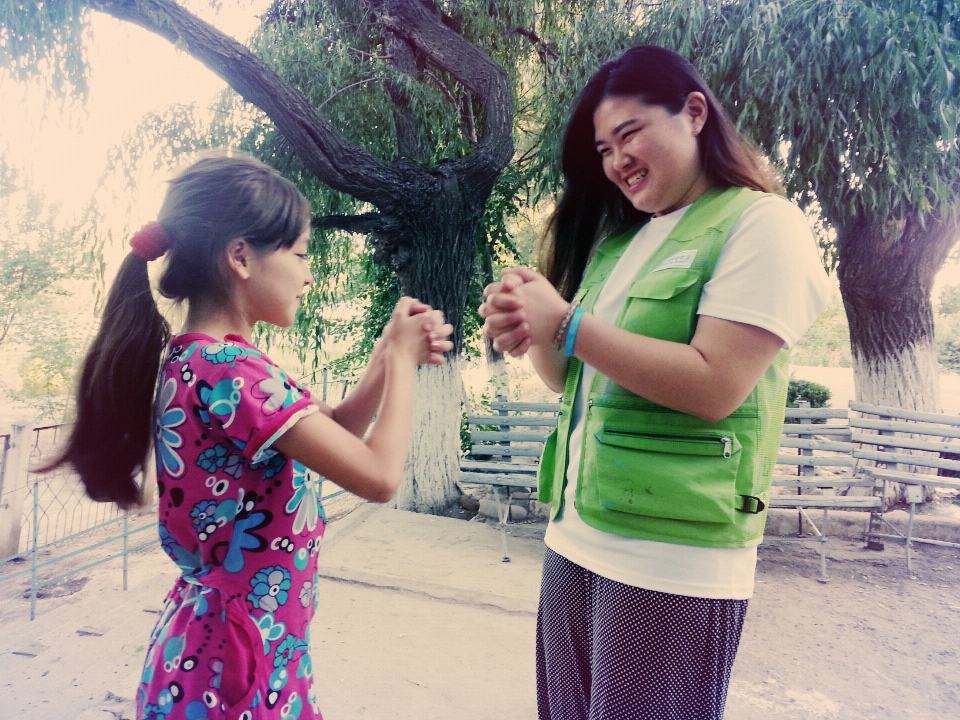 Lee Jung-ah is a senior in the Department of American Studies. She participated in an overseas volunteer program during summer vacation 2014.
1. Why did you participate in this volunteer program?
I wanted to have unique experiences. I also have a friend whose mother died early. Due to my friend, I wanted to participate in the volunteer program. When I was a freshman, I joined a club and participated in volunteer programs for adolescents. I learned many things from them in the program. I wanted to give my warm feeling to children who live overseas. Therefore, I chose this volunteer program.
2. What is required to participate in the program?
A special ability is necessary. For example, taekwondo,
samulnori
, cooking, or dancing can be your specialty. It's helpful to have an ability which is related to your major. You must have a GPA of more than 3.5. Most of all, you should be confident in the interview.
3. What did you get through the program?
It was a chance to introduce our university internationally. I expanded my experience by meeting friends from overseas I shared many activities with the people who participated in this program.
4. What did you learn through the program?
In the program, I learned we shouldn't judge people by their appearance. The reason why I felt it was a boy that I met through the program. This boy had leukemia, so he didn't have any friends. I thought he was a naughty boy before I knew that. I cried after realizing he had leukemia.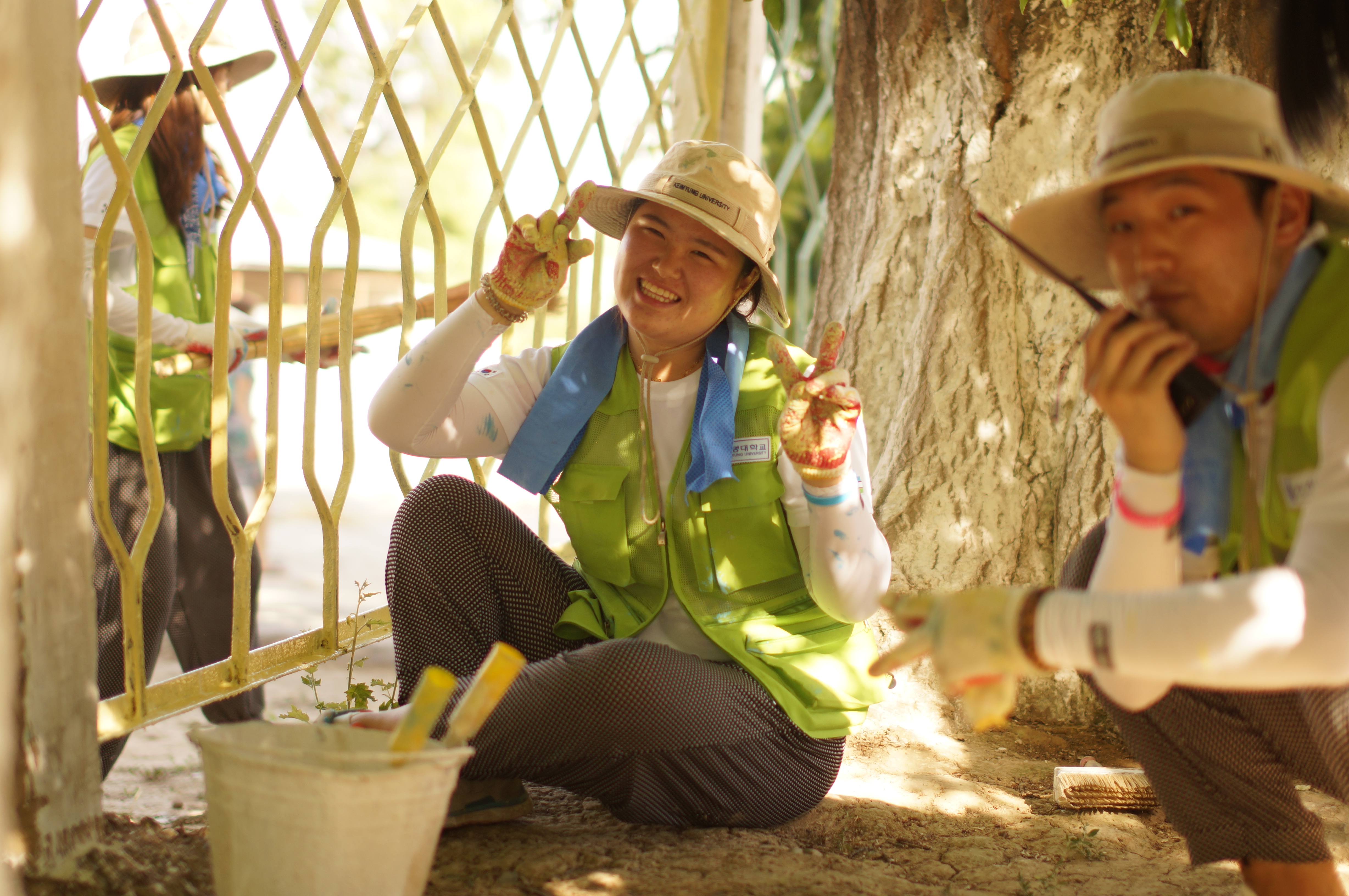 5. What happened during the program?
I went on the program with undergraduates, graduate students, and foreign students. I met friends from Tajikistan and Uzbekistan there. Moreover, we played with many Uzbek children. We had an opportunity to have a performance at Goryeowon, which is a place where descendants of Koreans live in Uzbekistan. I was moved by them because they are Korean.
6. What do you want to do in the future?
I want to travel abroad before I graduate. I will make money and take time off from school to take a trip. I want to work in CGV, a movie theater chain, as a manager. I felt I wanted to work in CGV when I watched movies in CGV. After getting work experience, I want to work as a manager at a gallery. I want to plan and manage art exhibitions. After I retire, I want to become the director of an orphanage. I want to volunteer rather than spend time doing nothing after I retire. I will get a community welfare management certificate.
7. What do you want to say to students who want to participate in the volunteer program?
It's a chance to meet various people. You can develop yourself through the program. Therefore, I want many people to participate in the overseas volunteer program. I don't want students to think this program is a specification for their jobs. I want them to make new friends through the program.