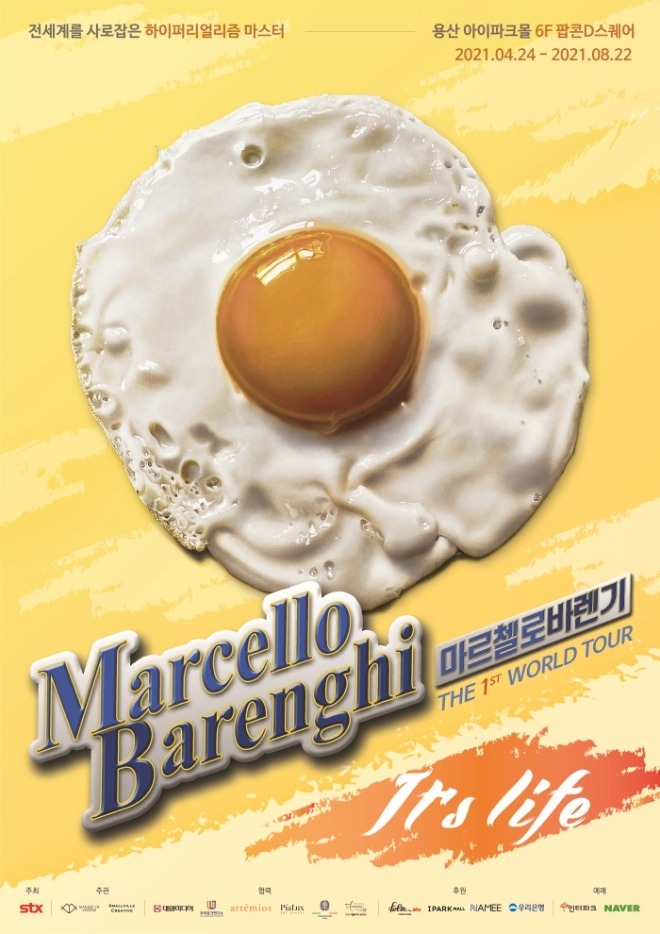 Name: Marcello Barenghi Exhibition
Date: 2021.04.24 ~ 2021.08.22
Website: http://www.madeinview.com/default/Exhibition/sub2.php?top=2&sub=2
Marcello Barengi, a hyperrealist painter and with 2.59 million subscribers, holds an exclusive exhibition at Popcorn D Square on the sixth floor of Yongsan I'Park Mall in Seoul from April 24th to August 22th. Marcello Barengi is a hyperrealist painter from Italy, who draws routine stuffs that can pass through everyday life, for instance fried eggs and bottles of cola, more real than they really are. His observation ability to analyze stuffs is so excellent, cell phone cameras recognize his food paintings as real food. About 100 works of common objects and foods are displayed at the exhibition, as well as paintings of specialties from Jeju Island, which are not published yet, are displayed, in commemoration of the world's first exhibition in Korea. He paints with colored pencils, maca, and acrylic paints that are commonly found with skills and talents to portray high quality works with simple materials. Looking around the photographic paintings, visitors may feel confused whether they came to see the photo exhibition. Also, they can sympathize with his idea that everything has its own story and beauty.
The exhibition consists of eight spaces. There are several sculptures using photo zones and works, as well as video zones that contain his work and interviews. Some works can be viewed from beginning to end through video. The exhibition aims at an exhibition where everyone, regardless of gender, age, and nationality, can enjoy the works so that those who have been frustrated and struggling due to the COVID-19 can evoke their daily lives.