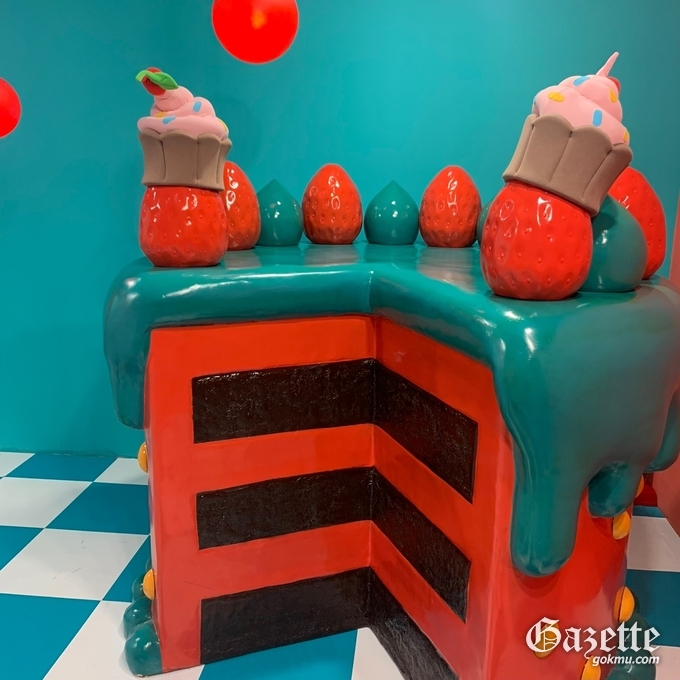 ●Topic: Fruit
●Date: 2020.07.17~Open run
●Website: http://museumoffruit.com/
Do you know that there is a very special exhibition in Daegu? If you regularly go to exhibitions, there would have been many exhibitions that were difficult to understand because they were full of profound and difficult topics. However, this exhibition is different. It is a place where children, as well as family, couples, and friends can go comfortably. It is located underground of Daegu Jungangno Station, making it easy to access. It is called the Purut Purut Museum.
This exhibition is a visual art exhibition created by spatial artists and contemporary artists on the theme of fruit. It has been held in Seoul since July 2020, but due to its popularity, exhibitions are being held in Daegu outside the metropolitan area. Admission is 6,000 won and closed every Tuesday and the first Monday and Tuesday of every month. Pixel art can be created, not just displayed, using blocks and video works can be enjoyed in harmony with music. If you have only one smartphone, you can take a picture here and get the best picture.
It is located in the underground shopping district of Daegu Jungangno Station so it is easy to go anytime. Since it is a fruit theme, you can go there comfortably enough to be alone, so I recommend for you to enjoy the exhibition in Daegu without going far away from other regions.