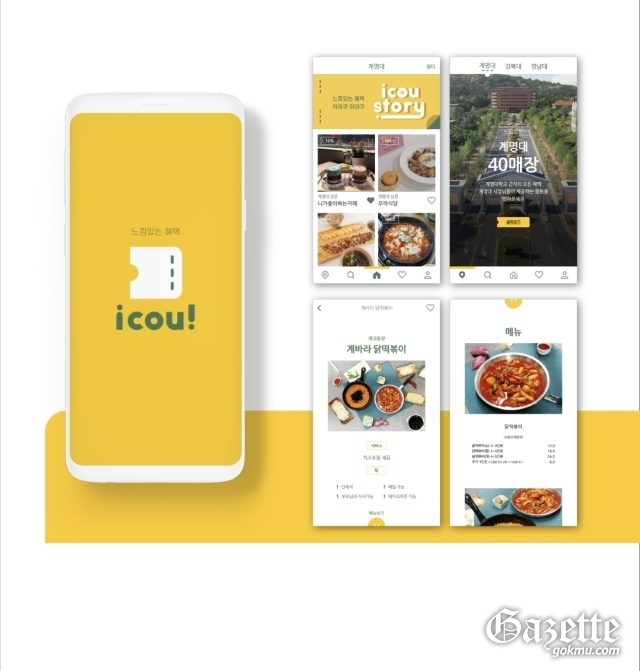 Due to the covid-19, commercial supremacy around schools are shrinking. In this situation, student project have developed an application Icou! to help buyers and producers a little. It is being promoted through Every time.
Users can get discounts or services at the restaurant and connect the president and students without a fee. This is a consumption-saving application that offers a variety of benefits at stores around university in Daegu. The app consists of a detailed page for location, phone number, and business hours. Discounts and services are provided by just downloading the app and showing the page to an employee at a participating business. There is no limit on the number of uses, so you can use it every day and benefit from many services such as photo studio bars as well as restaurants and cafes.
As the number of users increases and commercialized, the number of stories in the application become diverse.