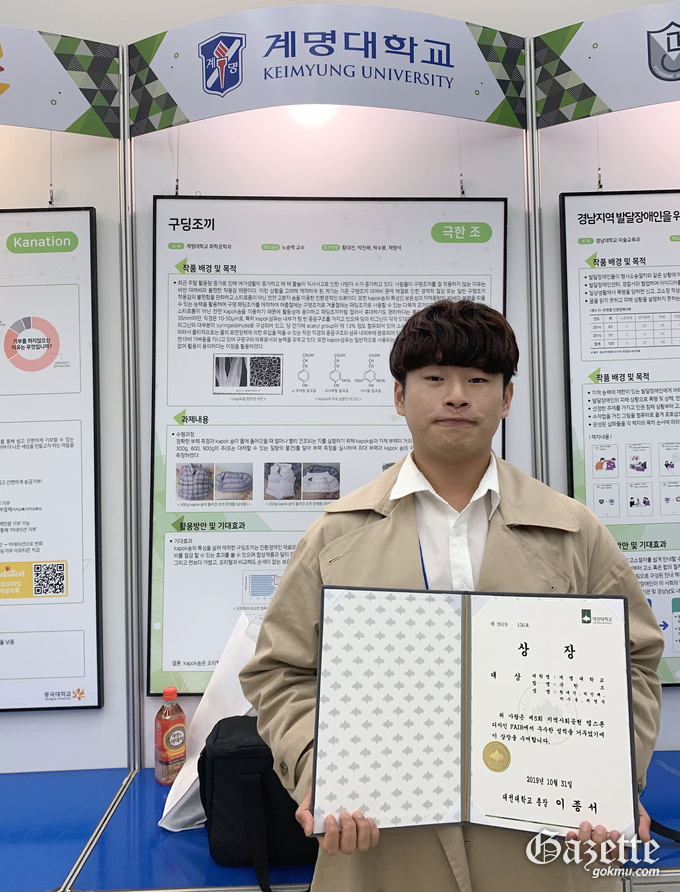 On October 30th and 31st, the 5th Community Contribution Capstone Design FAIR was held in Daejeon University. This festival was a chance to share outstanding student achievement and to establish a system of industrial-academic cooperation.
Students from the Department of Chemical Engineering at Keimyung University won the grand prize. They made a 'Life-padding jacket.' It is not just a life jacket that can be worn in summer, but also an all-weather vest that can be worn in winter. They use a kapok cotton made of eco-friendly materials. It has good thermal properties and keeps the wearer comfortable.
The idea stood out among the other new products.