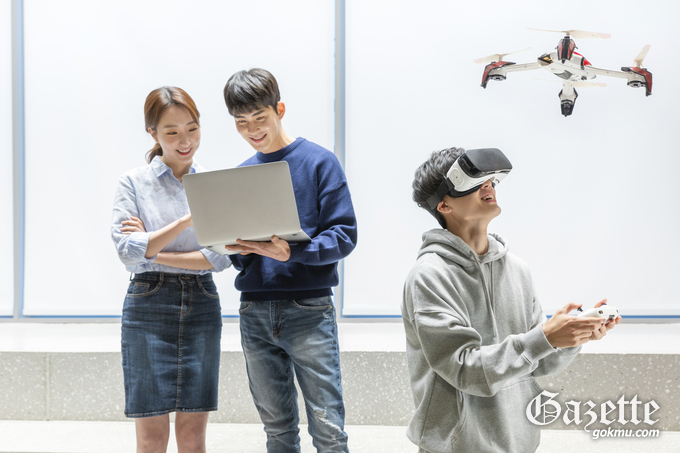 How can we fight a big fire if it happens in places that are not easily accessible to people, such as mountains or skyscrapers? Previously, most firefighters had to board helicopters to put out the fire from a long distance due to safety concerns. Recently, however, the use of drones has allowed us to observe the fire at a closer distance and to reduce the damage through more rapid suppression. Also, more and more people from children to adults are becoming interested in flying drones as a hobby, and many academies are aiming to help people acquire drone licenses. In addition, Korean universities have begun to take steps to nurture talented drone operators by creating a new 'drone department'.
Role
A drone operator is an expert who manipulates drones from the ground through a remote control, and automatically or semi-automatically controls drones along pre-programmed routes. In addition, they check the condition of the drone just before it is flown and check the place or environment for use.
Qualification
If you want to be a drone operator, you must pass the 'ultra-light flight device pilot test' the Korea Transportation Safety Authority administers. It also requires spatial perception, equipment repair and maintenance, and skill to control a drone's movement.

Prospect
Although drones were originally developed for military purposes, the scope of drone use in areas such as firefighting and farming is increasing. It is also expected that the range of uses will be wider in the future as drones are being used in places that are difficult or dangerous for people. They will also have state-of-the-art equipment such as satellite control and remote detection systems.