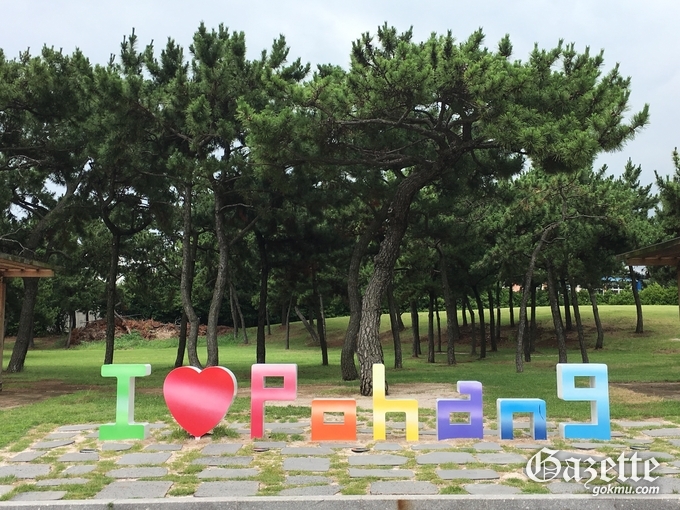 In summer, many people want to take a rest in a beautiful place to enjoy their summer vacation. Also, there are many places to visit and many options like beaches, valleys and waterparks. Among of them, the beach is the most popular place. In Korea, there are many beaches in the Southern and Eastern Seas Pohang is one of the representative sea cities of Korea and it has many attractions to enjoy, so I will introduce Pohang.
The first attractive point is that there are a variety of festivals which provide more fun for visitors in Pohang. It holds its signature summer festival, the Pohang International Fireworks Festival, in June of every year. The Pohang International Fireworks Festival originally had a fireworks show to collaborate with Pohang Citizens' Day in 2004 under the theme of the global steel giant's image of light symbolizing Pohang. Since then, the festival has expanded into a festival event on an international scale, and its contents have been removed from the fireworks, and that holds in a variety of ways by merging industrial and cultural elements. There is also a Guryongpo Half-dried Herring Festival held in winter. Celebrating the new year, there is also a great sunrise and event that eating tteokguk for visitors to enjoy the feeling of new years. There are many events for whoever can participate and if you come to Pohang, I recommend you come during various festivals on January and June.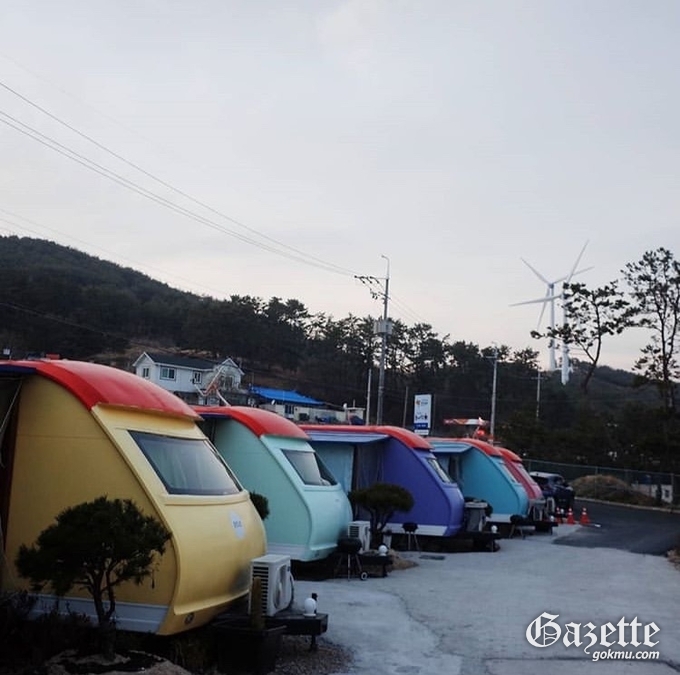 Besides the beautiful beaches, visitors can also enjoy glamping. Glamping is a compound word made from glamorous and camping, and it means enjoying camping in a cleaner and more convenient environment than original camping. Viewing the sea, eating some delicious food and enjoying the moment are the most happiest thigns. In addition, swimming in a pool helps to keep glampers cool in the heat of summer.
If you visit Pohang for two days, on the second day, you can spend time exploring Pohang. Guryongpo, which is far from downtown, was named after nine dragons that ascended to the sky. It is home to the port of Guryongpo and a famous seafood market. In addition, the Modern Cultural and Historical Museum is located in Guroyongpo, so you can take some time to learn about history. Next, you can visit Homigot and watch 'The Hand of Coexistence.' There, you can see a right hand in the sea and a left hand on the land. These a sculptures are designed to be create a society in which mankind is united, reconciled, and living together, and represents Pohang. Near the sculpture is the New Community Movement Memorial Museum and the Lighthouse Museum, so if you have time, it's not a bad idea to stop by.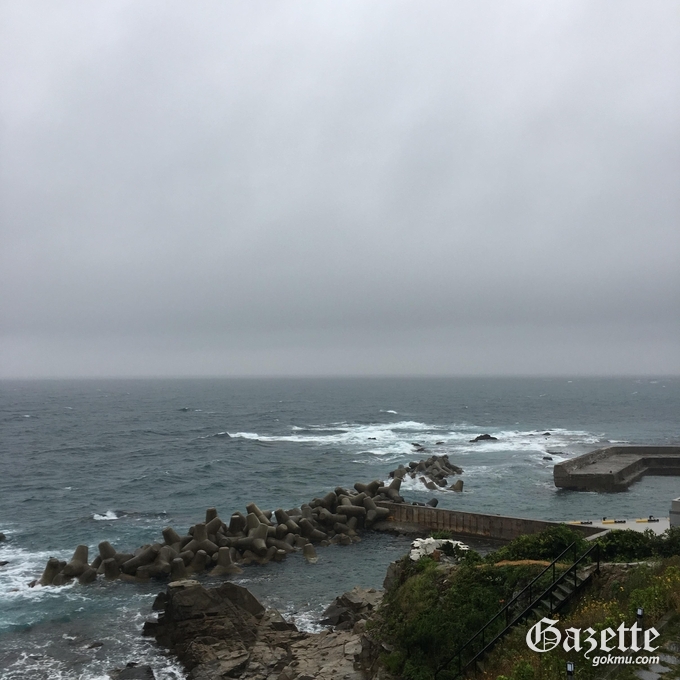 Now let's move to the downtown of Pohang. First of all, Pohang Jukdo Market is located in the center of the business community forms the center of the traditional market. It is the one of the largest markets on the East Sea and sells a variety goods. Dining in Sahimi Town and Sujebi Alley around the market is one of the many ways to feel the culture of Pohang. After a meal, you can see many lights if you move to Yeongildae Beach. Many tourists choose the beautiful night views to take pictures. In addition, the new "Porakai" is a hot place modeled after Boracay in the Phillippines, and you can enjoy it as though you are going overseas.
In the heat of summer, many people think about just enjoying the cool wind of the air conditioner as ebing better than going out, but I recommend going on a trip and making good memories as better ways to beat the heat. If you see a wide blue sea, you may forget the summer. If you want to forget the loud cicada sounds and find relaxation, why don't you go to Pohang right now?