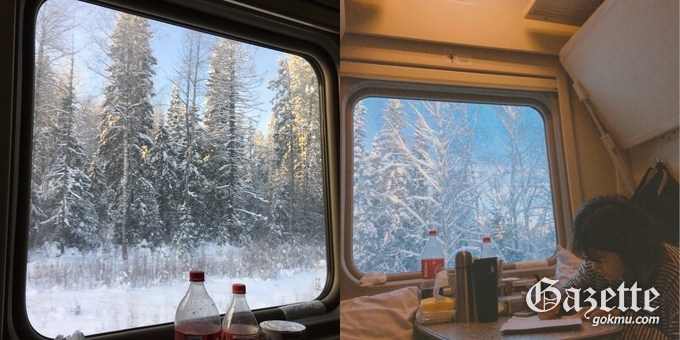 Russia is a rising destination among Korean tourists. Russia is called the closest Europe in Korea and is attracting many tourists. Of the many tourist destinations, Vladivostok is a small city that can be seen on foot. Cheap flying tickets and affordable prices are attracting a lot of people. Moreover, one of the reasons why the city is attractive is the starting and ending of the Siberian Railway. It is the longest railway in the world. Vladivostok ? Moscow route takes as much as seven days. In line with this, it stops at more than 60 stations, connecting Baikal Lake with the Ural Mountains to Moscow and Finland. Before the advent of airplane, it was the fastest way to connect the East with the West. It is also called the new Silk Road.
First of all, you have to book tickets to take the Siberian Railway Train. Tickets are available on the Russian Railway Administration site. If you arrange some schedules and buy them, you can enjoy a more prosperous trip. The price of the train varies greatly, depending on the class of seats and the time of purchase It is the cheapest thing to buy a ticket 100 days before the train boarding date. Each seat has its merits and demerits, but travelers who are single recommend third-class seats in open space. It is because it can mix with many people and it is safer than a closed space. The Siberian Railway Train runs in various sections, therefore it is possible to meet various people every moment of travel. Among them, the most popular section for tourists is Irkutsk, where tourists can enjoy the beautiful Baikal Lake. Next is Vladivostok - Moscow, known as the longest section. This case takes seven days and is likely to be the most unusual trip.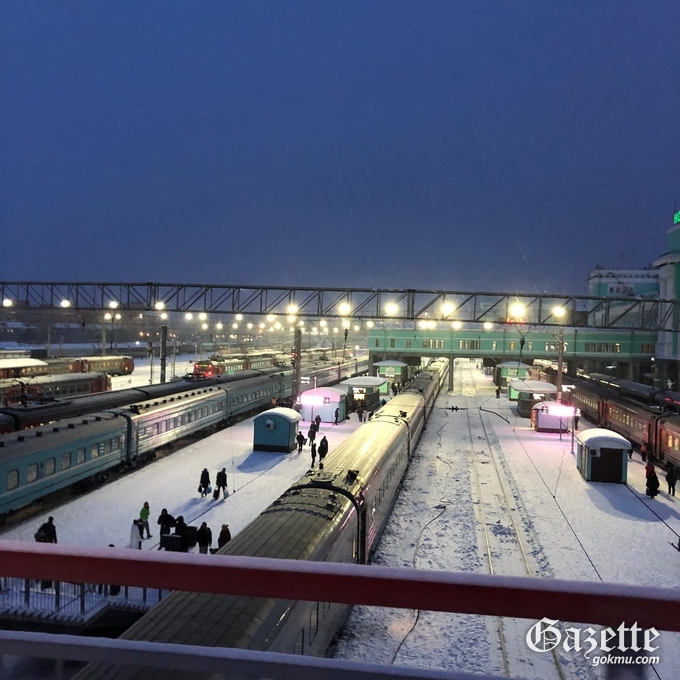 There are certain concerns that people who want to take this train. First, it's a food problem. What
food should be eaten on the train and how to solve the seven-day meal. In my case, I bought most of the food to eat on the train in Korea. I packed a simple cup of rice and instant food such as noodles. Also, I purchased still-water, bread and fruits at the market of train station. Of course, there is a dining room on the train, so you can eat and purchase food there, but it's not as good as the price, so it's less efficient. The next question is hygiene. For third-class seats, there is no shower room, so everything should be solved in the small bathroom. In addition, it can't be occupied by one person for a long time because many people need that space. This can be considered the most inconvenient thing about using trains. The last thing is what you do in a place where the Internet doesn't go off. We cannot live without smartphones and the Internet. Because all of us are connected to it. However, there is more work to be done on the train than I thought. I met Russian friends there and learned Russian for the first time. I also taught them Korean. Without an offline translator, the conversation didn't work very well, but simple words that I spoke made a train laugh. Loving tangerines, I used to go around shouting it out in Russian and my friends used to buy tangerines at the snack bar. When we were hard to talk, we used to draw and color each other's faces and play games where I could take out cards. Therefore, we became new friends and laughed together for some days. I was sad when my friends left one by one. Perhaps it was because I was the first Russian friend to date on this wide earth, the feeling did not easily subside.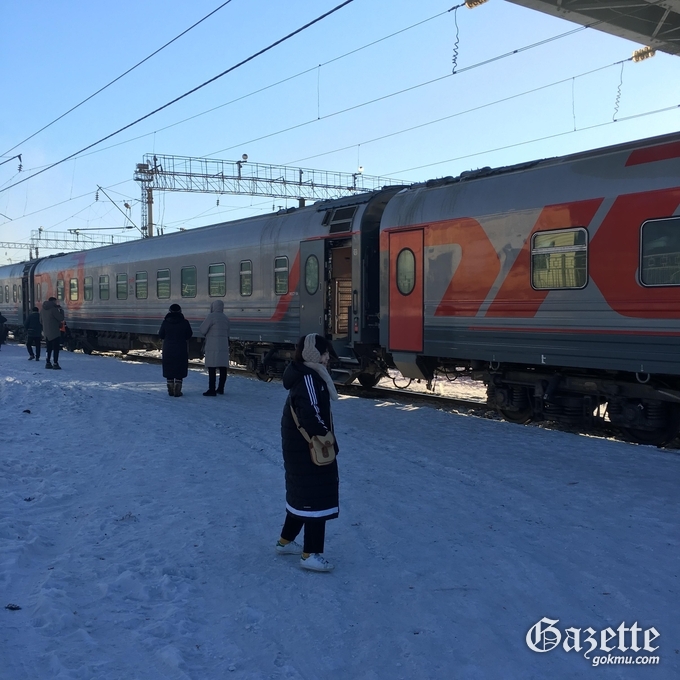 The biggest part that this train gave me is the mental relaxing. The joy that afforded me away from my hectic routine worked more than I thought. The scenery of beautiful Baikal Lake and endless birch forests, and the sunset, sunrise from the train were the most beautiful scenery I had ever seen. I couldn't wash up for a week, and I couldn't do active things, but I could make precious memory in my life. If you want to have some leisure and exotic experience, you'd better try the Siberian Railway Train. Great scenery and fun Russian friends will be with you!
**Tips for Trip
1. Pack a simple game.
2. Get instant food.
3. Download movies or dramas to our laptops.
4. Download the Google Offline Translator
5. Pack some presents for Russian friends (mask-pack, hot pack, Korean food, etc)