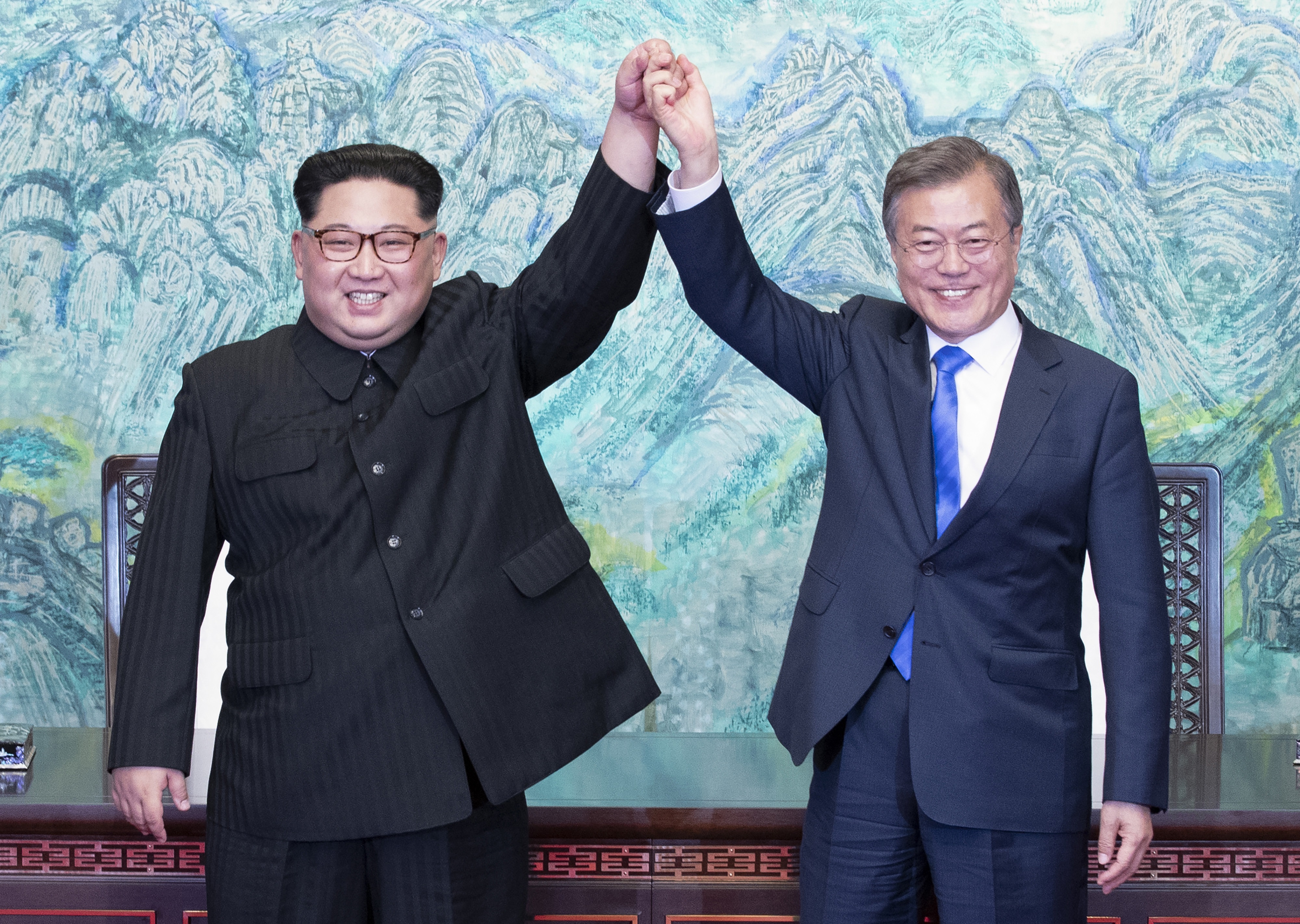 An inter-Korea summit was held on April 27. The leaders of South and North Korea, President Moon Jae-in and Kim Jong-un, met at Panmunjom. They talked nearly 100 minutes after starting at 10:15am. The two leaders had a serious and honest discussion on how to denuclearize the Korean Peninsula, establish permanent peace and develop the South-North Korea relationship. The Panmunjeom Declaration shows that they have committed themselves to the complete denuclearization of the Korean peninsula. In addition, they announced the end of the Korean War with a formal declaration later this year. This event was watched by the whole world.
North Korea revealed that the dismantlement of the Punggye-ri nuclear test site will take place from May 23-25 and be open to the foreign press. North Korea's official dismantlement of nuclear development facilities shows its commitment to denuclearization to the world. Moon said I highly appreciate and welcome that promise. He said it is especially meaningful that the denuclearization will start following this summit.
In addition, following the Panmunjeom Declaration, the two Koreas will try to improve relations and make specific plans for peace on the Korean Peninsula. They promised that military tension will end and South and North Korea won't use military force from now.
However, people shouldn't be too optimistic about the prospects of the summit. We must not hastily assume that unification will come soon because nothing has been achieved, yet. Kim Ok-joon, a professor in the Department of Political Science and International Relations at KMU, said that this summit is a kind of negotiation. A negotiation is just a process of mediating the needs that each party wants. Also, the opposition party of South Korea didn't attend the summit.
A summit between Donald Trump and Kim Jong-un will be held on June 12 in Singapore. It will be a historic moment around the world. It is risky but also a great opportunity. Whether the summit will be successful or not will depend on effective mediating in the summit between Trump and Kim. One of the important things is to establish specific plans for denuclearization. Unless, we will be forced to live in camouflaged peace in Korea. Therefore, the upcoming summit between Donald Trump and Kim Jong-un have to be successful. Trump expressed high hope of doing something very meaningful to achieve the North's denuclearization.
It is certain that this inter-Korea Summit decreased the hostility between South and North Korea. Rather than just have summits, the two Koreas have to cooperate and band together. I hope permanent peace accompanying complete denuclearization will come as possible as soon to the Korean Peninsula.
Seo Sang-ah KMG Reporter
ssa06062@stu.kmu.ac.kr