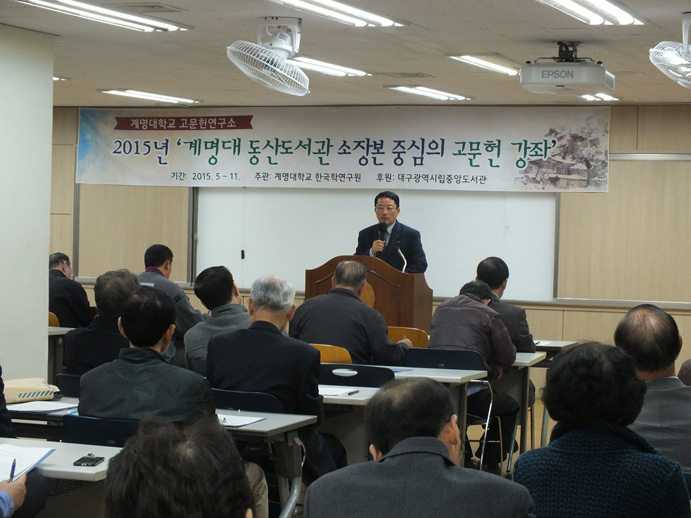 A lecture about an old book owned by KMU Dongsan Library was held in Daegu Metropolitan Central Library on November 11. It was free to Daegu citizens who had an interest in tradition and culture. The topic was "Daegu history and culture through
Nakjae Ilgi
." Professor Park Young-ho from Kyungpook National University lectured.
Nakjae Ilgi
is a diary which recorded the true experiences of Seo Sa-won. It tells stories about the Japanese invasion of Korea from 1592 to 1596. It has valuable historical records of the Daegu area during the invasion. Because it has many historical records, we can study resistance to Japan during the invasion. Professor Park said that he is thankful for having such a precious book and the chance to study it.
The lectures about old books from Dongsan Library started on May 13 and continued once a month for 6 months.
Nakjae Ilgi
is at Keimyung University Dongsan Library now.